Are you seeking the perfect gift for the book lover in your life? If they have a deep passion for reading, consider the enchanting world of pottery gifts with a literary twist. Pottery, with its unique charm and character, can beautifully complement the universe of books. This guide explores a curated collection of ceramic treasures designed to delight book enthusiasts and infuse their everyday lives with the magic of their favorite stories. Whether it's book-shaped bookends, book-themed mugs, or other ceramic creations, these gifts will make any book lover's heart skip a beat.
So why not treat yourself or surprise the book lover with something truly extraordinary? It's a chance to add a touch of literary magic to your surroundings and make a stylish statement while you're at it. Get ready to be delighted with these 11 pottery gifts!
Literary-themed Pottery Mug:
The literary-themed pottery mug is a perfect gift for book lovers, enhancing their reading experience with charm and elegance. These mugs are adorned with classic literary quotes and intricate designs, inviting readers to embark on a journey through the pages of their favorite stories. Crafted with artistry and care, the tactile sensation of holding these handcrafted ceramic mugs adds a unique dimension to the reading ritual.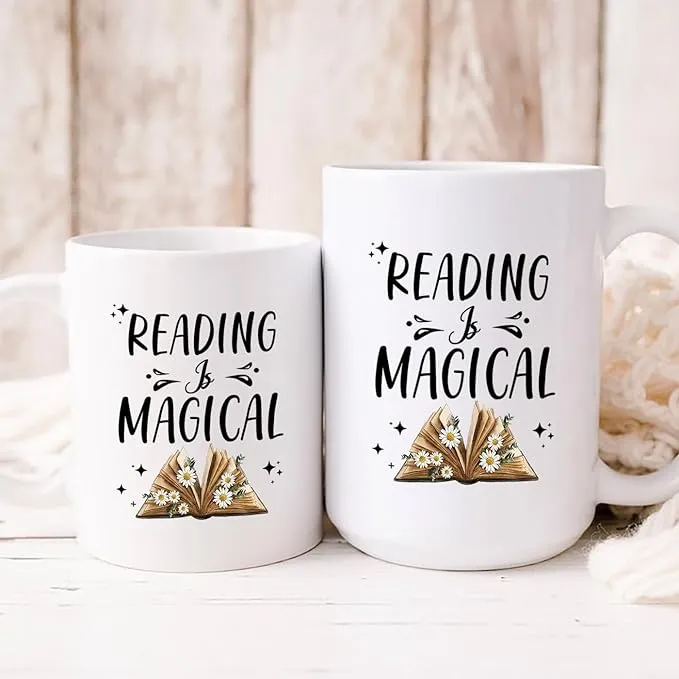 These mugs serve not only as functional drinking vessels but also as decorative pieces that proudly display a passion for literature. They offer comfort during rainy days, companionship during late-night reading sessions, and a daily reminder of the magic found in beloved novels. Gift one of these pottery mugs to a book lover in your life, and witness the creation of countless cherished moments as they enjoy their favorite beverages while getting lost in the world of literature
Explore more: 21 Gifts for Book Lovers for Christmas
Literary-themed Ceramic Vase:
Another unique Gift for Book Lovers who adore not only the written word but also the art of storytelling, a literary-themed ceramic vase is the perfect gift.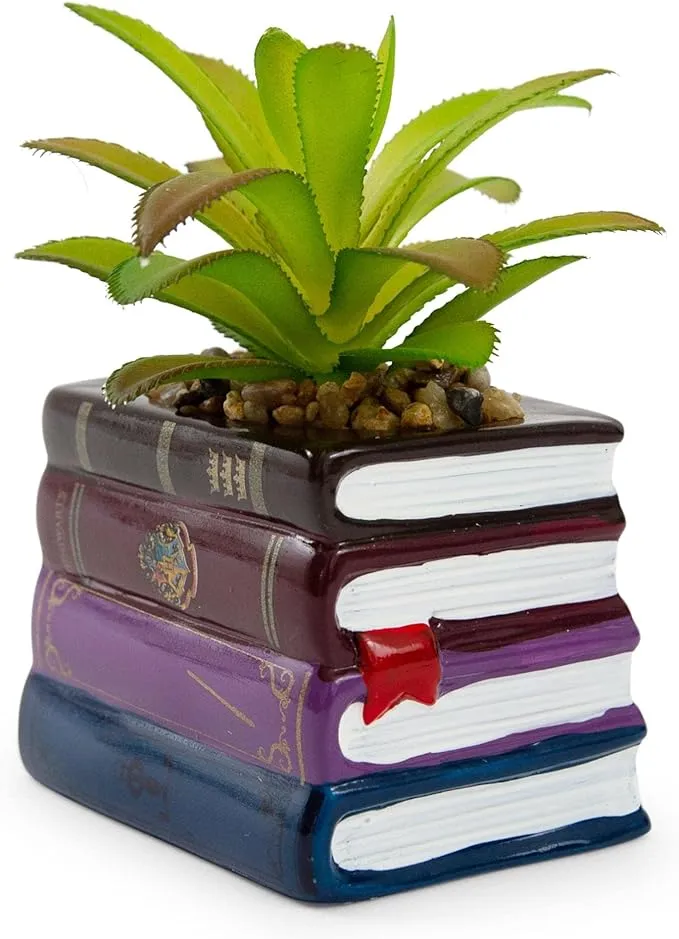 This exquisite piece of pottery combines the beauty of literature with the elegance of home decor, making it a thoughtful and unique choice for any book lover. Adorned with intricate designs inspired by classic novels or engraved with beloved literary quotes, these ceramic vases breathe life into your living space.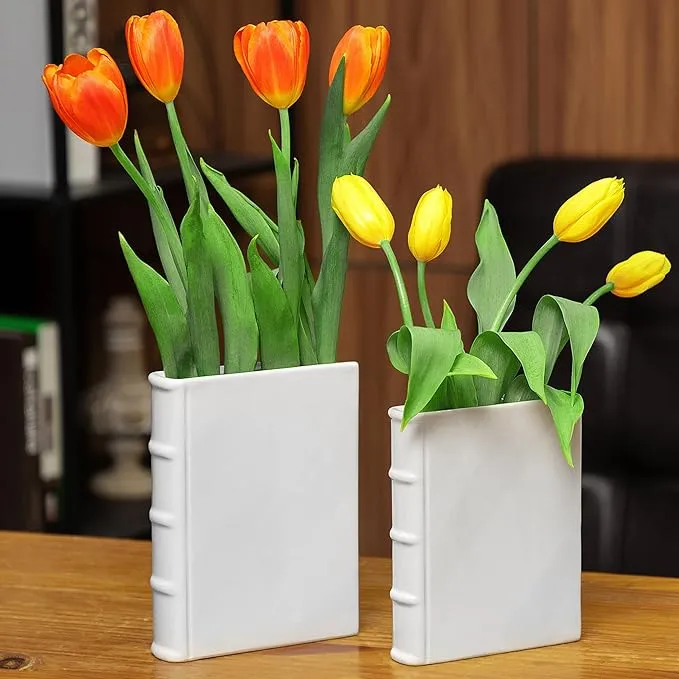 Beyond their aesthetics, these vases are a perfect way to display your love for books and stories. They make for striking centerpieces, reminding us of the magic that literature brings into our lives.
Explore more gifts: 31 Inexpensive Gifts For Book Lovers
Bookends:
For those who treasure their collection of books, there's no better gift than a set of ceramic bookends. These exquisite and functional pieces of pottery not only keep books organized but also add a touch of literary charm to any bookshelf or reading nook.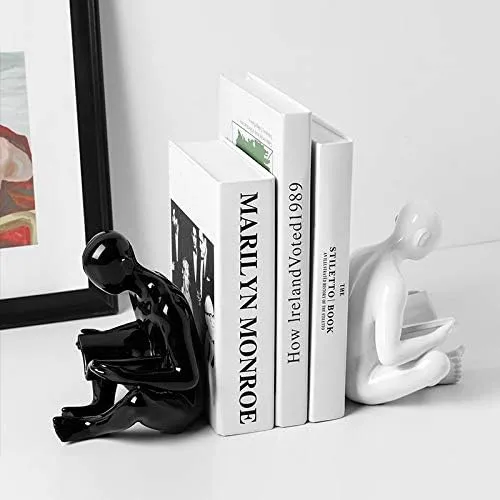 Ceramic bookends come in various shapes and designs, making them perfect for every book lover's unique taste. Whether you prefer classic book shapes, literary quotes, or artistic depictions of your favorite novels, there's a set of bookends to suit your style.
Book-themed hanging ornament:
Book-themed hanging ornament is the perfect gift for the bookworm in your life.
Our book-themed hanging ornament is a delightful choice! This charming ornament features miniature books, literary quotes, and a cozy reading nook, making it a thoughtful and unique present for any book lover. Give the gift of literary magic and add a touch of bookish charm to their holiday season.
Bookmarks:
Ceramic bookmarks are more than just functional placeholders; they are elegant pieces of art designed to accompany book lovers on their literary journeys. When searching for a special gift for the bibliophile in your life, consider these exquisite tokens that not only mark the pages but also add a touch of sophistication to the reading experience.
Each ceramic bookmark is a work of art, carefully crafted with meticulous detail and unique designs. They often feature intricate patterns, literary quotes, or charming illustrations that pay homage to the world of books. Every time a book lover reaches for their ceramic bookmark, it's an opportunity to savor the beauty of both the written word and the tangible beauty of the bookmark itself.
Miniature books for desktop:
For book enthusiasts, there's something truly enchanting about the world of miniature books. When searching for the perfect gift for the literary soul in your life, consider these tiny tomes that not only celebrate the love of reading but also bring a touch of whimsy to the desktop.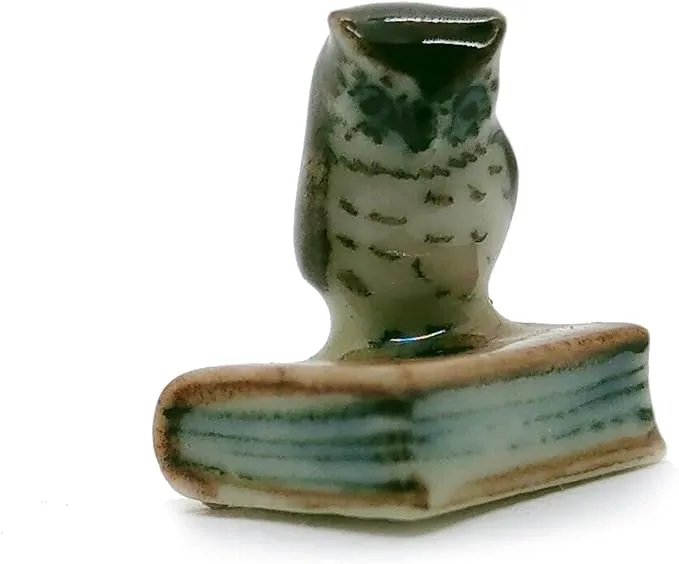 These miniature books may be small in size, but they are big on charm and character. They often feature classic book covers, literary quotes, or tiny replicas of beloved novels. Placing these diminutive literary treasures on a desktop or bookshelf is like inviting the world of books to join you in your daily pursuits. What makes miniature books truly special is their ability to spark conversation and inspire creativity.
Pen holder:
Ceramic penholders are a thoughtful and stylish choice. These are the ideal choices for gifting a book lover, combining functionality with a touch of elegance that book enthusiasts will adore.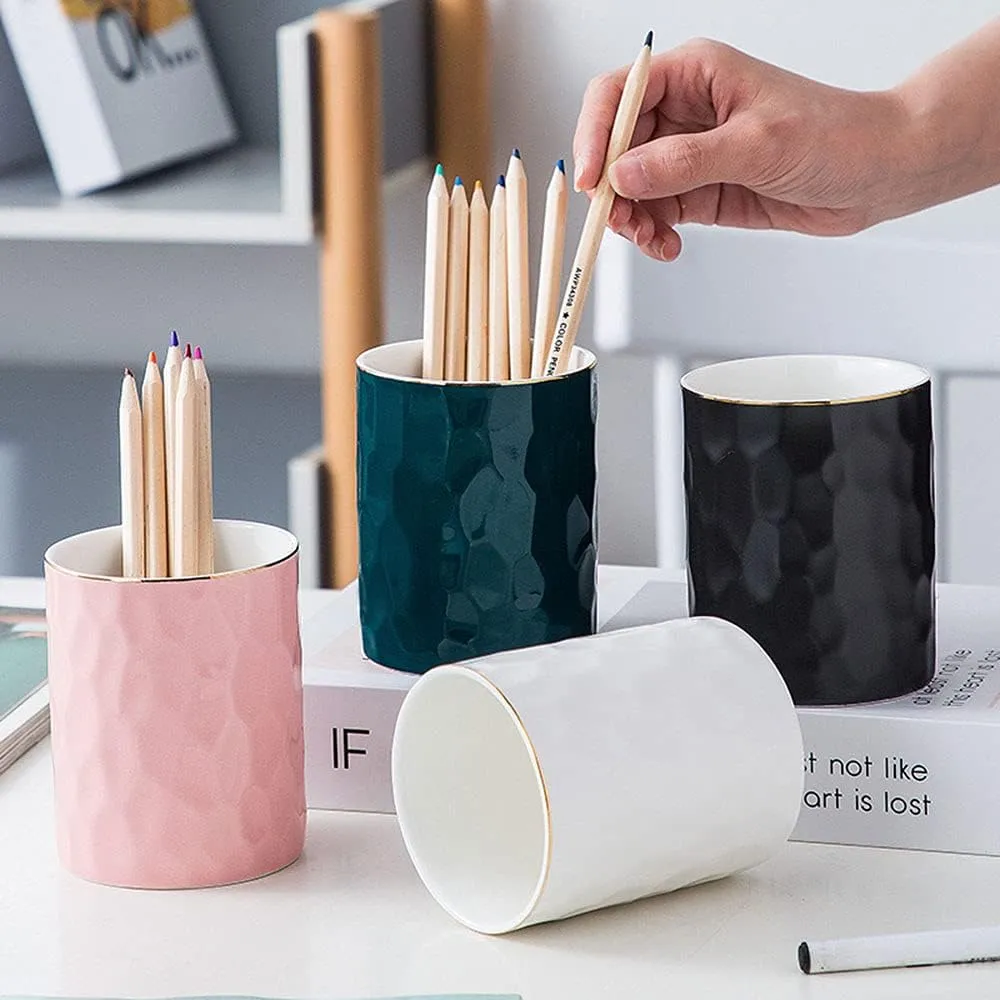 These penholders, crafted from ceramic, come in various styles and designs, often inspired by classic literature, book covers, or famous literary quotes. They serve as both a functional desk accessory and a beautiful piece of art. Placing one on a desktop not only keeps pens and pencils organized but also adds a touch of sophistication to the workspace.
Explore more: 7 Best Reading Lights with auto-off Timer
Literary-themed Ceramic Plates:
For the book lover in your life, a gift that celebrates the magic of literature is a cherished treasure. These decorative plates, adorned with a stunning depiction of Shakespearean books stacked on a rich, dark wooden surface, offer a heartfelt homage to the world of words.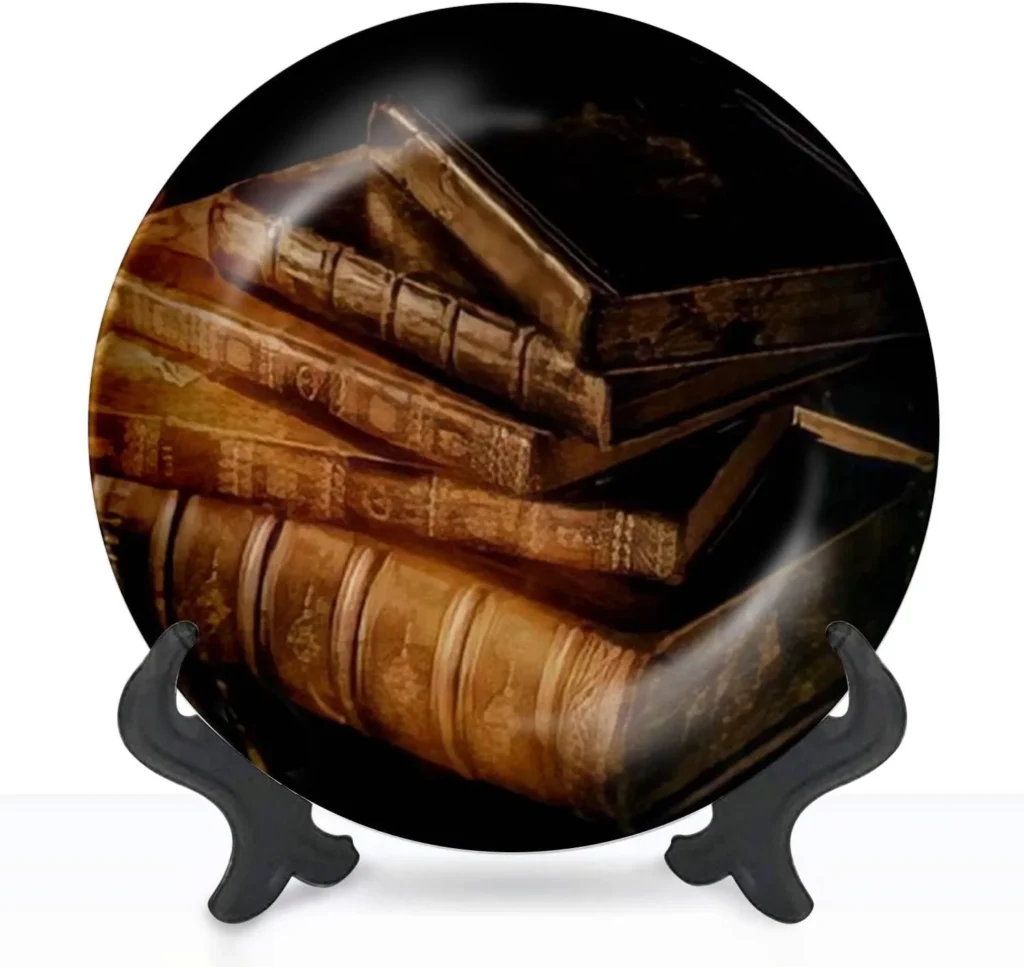 What makes these plates truly special is their versatility. They come with both a display stand and a hook, allowing the recipient to choose how they'd like to showcase this literary gem. Whether adorning the wall of a cozy reading nook, gracing a bookshelf, or serving as the centerpiece of a festival or party, these plates adapt to their owner's creative vision.
Due Date Library Card:
Due date library cards are another unique gift for bookworms. Their vintage charm evokes a powerful sense of nostalgia in the world of books and reading. These timeless, vintage-inspired cards pay homage to a bygone era when checking out a library book involved the tactile sensation of a handwritten date stamp. Today, they serve as more than mere bookmarks; they are cherished tokens that every book lover will adore.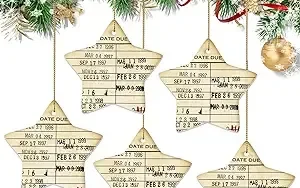 Each due date library card is a miniature piece of history, complete with columns for names, dates, and book titles. They harken back to the memories of browsing library shelves, selecting a beloved book, and losing oneself in its pages.
Paper weight with Earth fragrance:
The paperweight with Earth fragrance is a thoughtful gift that merges the practicality of holding down pages with a sensory journey into the natural world. Perfect for dedicated bookworms, it infuses the reading experience with the earthy aroma of forests, gardens, and open fields, creating a cozy reading nook.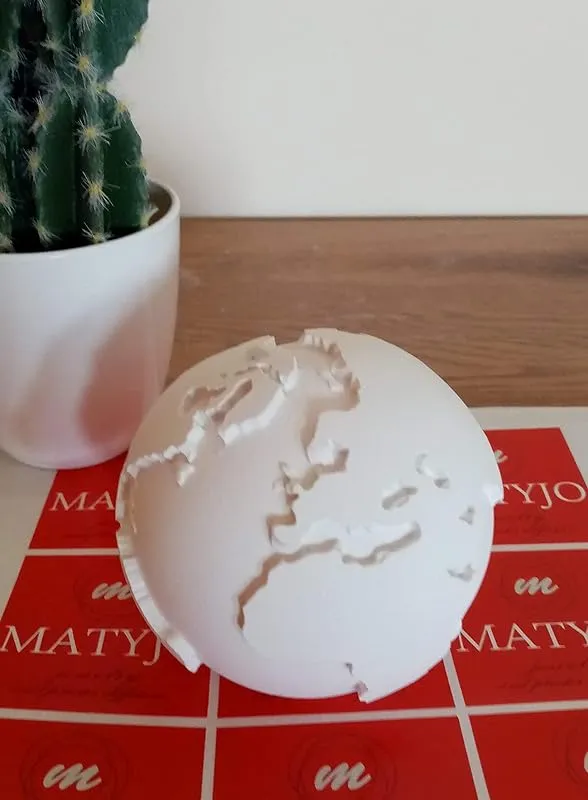 This unique paperweight transforms a reading space into a sanctuary, reminding readers of the interconnectedness of literature and the natural world. It encourages moments of pause during reading sessions, allowing readers to embrace the sensory journey that accompanies their intellectual exploration. Whether a gift for a fellow book lover or a personal addition to your reading environment, this paperweight goes beyond mere functionality.
Bookish Coasters:
If you're seeking a thoughtful gift for a fellow book lover or looking to enhance your reading environment, ceramic bookish coasters are a wonderful choice. What makes these ceramic coasters special is their ability to protect your bookshelves and coffee tables while adding a distinctive literary touch.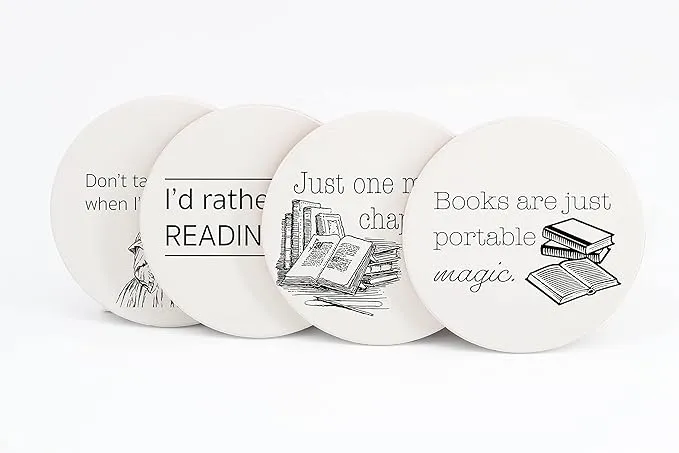 Placing them beneath your favorite drink not only safeguards your furniture from potential stains but also offers a visual and tactile connection to the world of books. Whether you're using them to protect your cherished books or to accentuate your reading nook, they serve as both a practical and artistic addition to your living space.