If you're on the hunt for budget-friendly gifts that will warm the hearts of book lovers, you're in the right place. Inexpensive yet thoughtful presents can make any bibliophile's day, and with the y book-themed coasters, there's a world of affordable options waiting to bring a smile to the face of the avid reader in your life.
31 Gifts For Book Lovers Under $10
LED Book Light: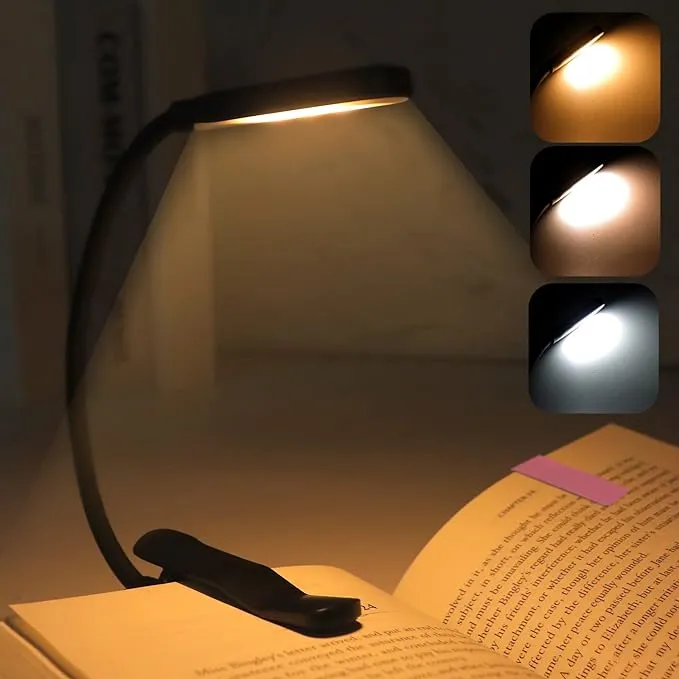 Illuminate your reading adventures with a thoughtful gift—a portable and rechargeable LED book light. Designed to accompany book lovers on late-night reading journeys, this compact, dimmable light clips easily to your book, providing a warm and focused glow that won't disturb others. Embrace the magic of books, even in the darkest hours.
Explore more: Best Book Lights for Reading in Bed
Cute Book-themed magnets:
Add some literary charm to your surroundings with these cute book-themed magnets. Perfect for book lovers, these flexible and reusable magnets feature adorable book designs that will brighten up your space. Give the gift of creativity and style with these fun and functional magnets.
Explore more: 21 Gifts for Book Lovers for Christmas
Set of Sticky Notes and Sticky tabs:
Enhance your note-taking and bookmarking with this handy set of sticky notes and tabs, perfect for bibliophiles and students. An excellent gift for someone who loves to keep their books organized and annotate their favorite passages. Say goodbye to folded pages and hello to a more organized reading experience.
Book-Lover Coasters with Inspiring Quotes: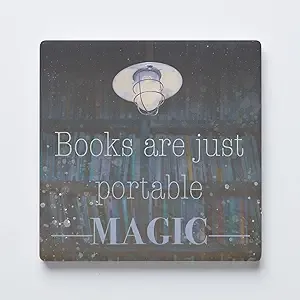 Elevate your reading nook with these book-lover coasters adorned with inspiring quotes. These decorative coasters not only protect your surfaces but also infuse your space with literary charm. A thoughtful gift for any book enthusiast, they're the perfect blend of practicality and inspiration.
Literary-themed Keychain: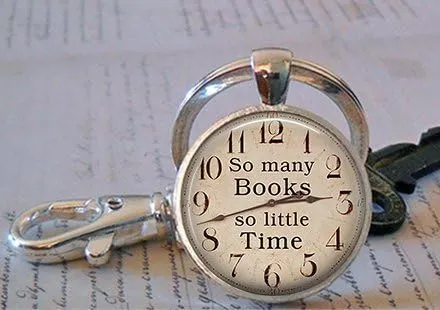 Carry your love for books with you wherever you go with this literary-themed keychain. Featuring whimsical book-related designs, it's a small yet meaningful gift for any bookworm. Keep your keys organized and show off your bookish pride simultaneously. The perfect accessory for those who adore the written word.
Bookmarks with literary quotes: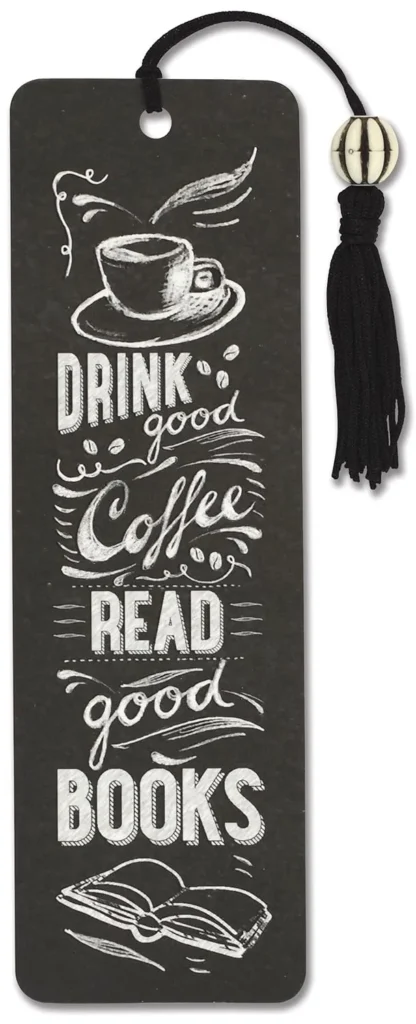 Elevate your reading experience with these delightful bookmarks adorned with inspiring literary quotes. They're a thoughtful gift for any book lover who enjoys not only reading but also collecting literary treasures. Mark your favorite passages and never lose your place in a book again. A small but significant addition to any reader's collection.
Book inspired Earrings: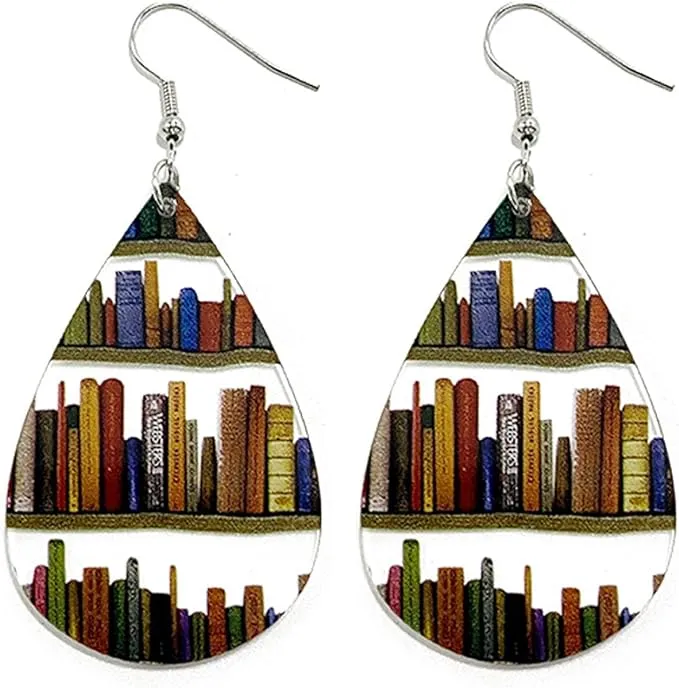 Adorn your ears with these charming book-inspired earrings. Perfect for bookworms and literature enthusiasts, they're a delightful gift that adds a touch of literary flair to any outfit. Show your love for books with these whimsical accessories that are sure to spark conversations and complement your style.
Journaling gel pens: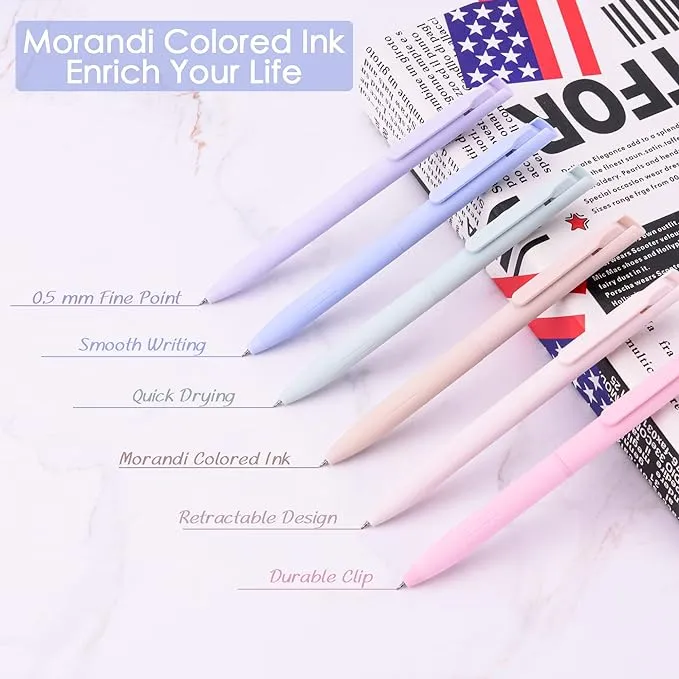 Elevate the writing experience with these colorful gel pens. They make a wonderful gift for journaling enthusiasts and creative minds. The smooth ink flow and vibrant colors will bring life to your thoughts and ideas, making every entry a joy. A perfect tool to express yourself and add a pop of color to your life.
Literary-themed Mug:
Start your day with a dose of literary inspiration. This mug, adorned with classic book covers and quotes, makes your coffee or tea even more enjoyable. It's an ideal gift for any book lover. Each sip will remind you of your favorite stories and the adventures waiting in the pages of your next read.
Bookish stickers: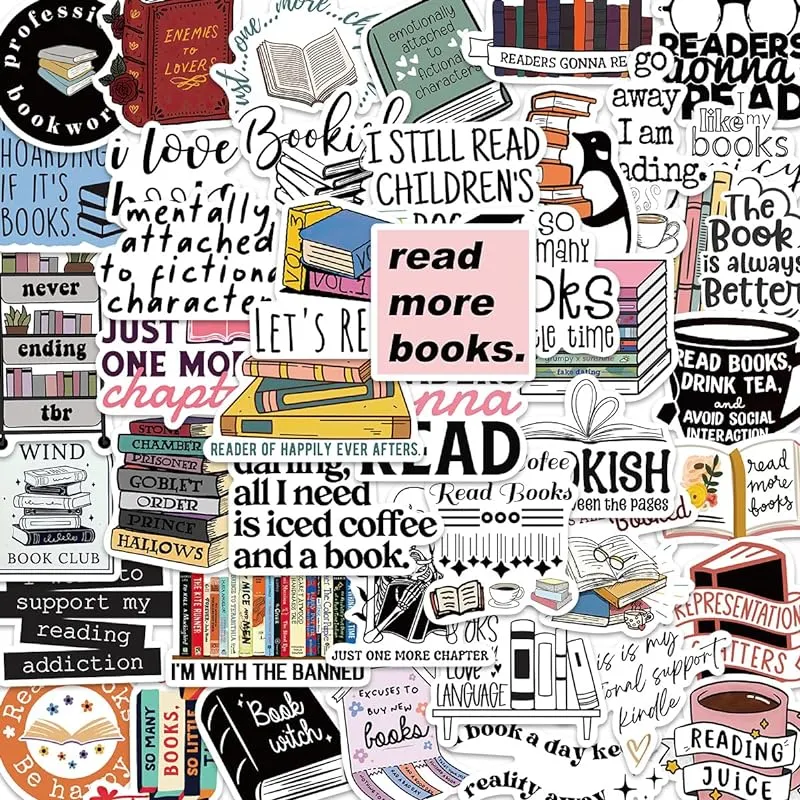 Add a touch of bookish charm to your laptop, notebook, or water bottle with these delightful bookish stickers. A perfect gift for the book lover in your life, they're a fun and creative way to showcase your love for literature. These stickers turn everyday items into a personal bookish gallery, sharing your passion with the world.
Bookends: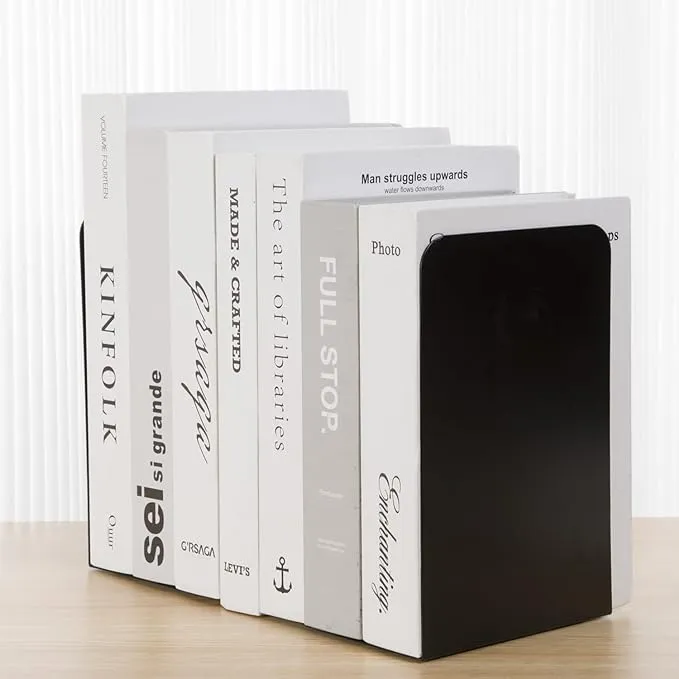 Bookends are the perfect gift for book lovers. They keep books neatly organized while adding charm to any shelf. A thoughtful and functional gift for any occasion.
Blue light glasses: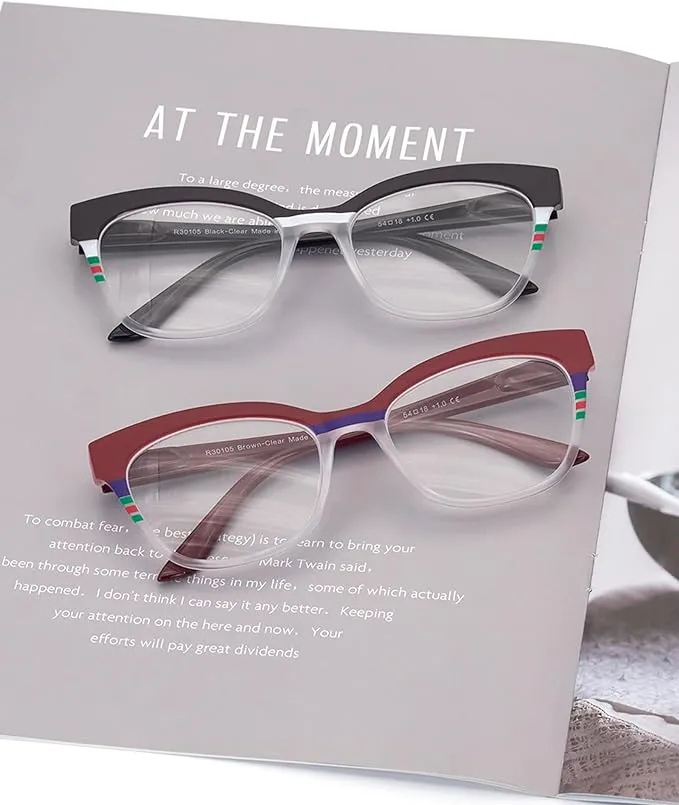 Blue light glasses make a thoughtful gift for book lovers. Protecting their eyes from digital screens, these stylish glasses ensure comfortable reading, even in the digital age.
Miniature books: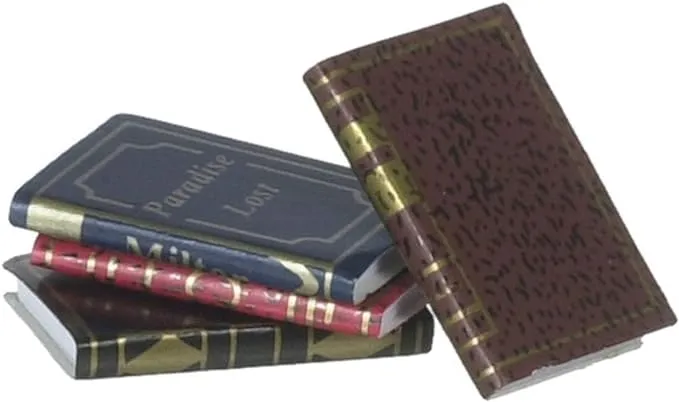 Miniature books are a charming gift for book lovers. These tiny tomes bring a touch of literary magic to any shelf or display, making them a delightful addition to any collection.
Explore more: 11 Pottery Gifts for Book Lovers
.
Book Lover Socks with funny quotes:
Wrap your book-loving friend's feet in cozy and humorous warmth with these Book Lover Socks featuring funny quotes. These socks add a playful touch to their reading time.
Bookholder: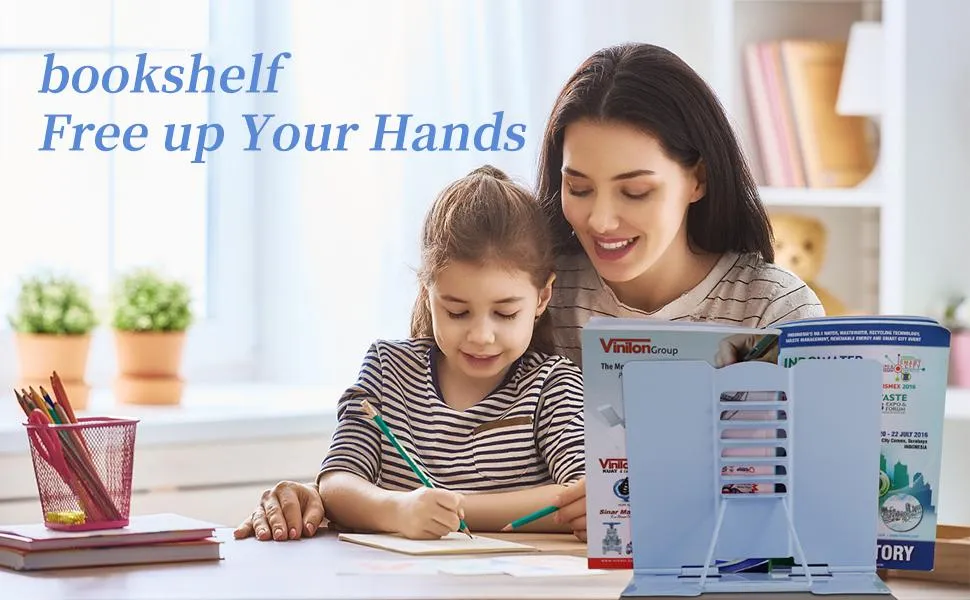 Ensure your book lover enjoys hands-free reading with this Bookholder. It offers the perfect angle and stability, making reading more comfortable and freeing their hands for page-turning convenience.
Vintage book-themed wall art: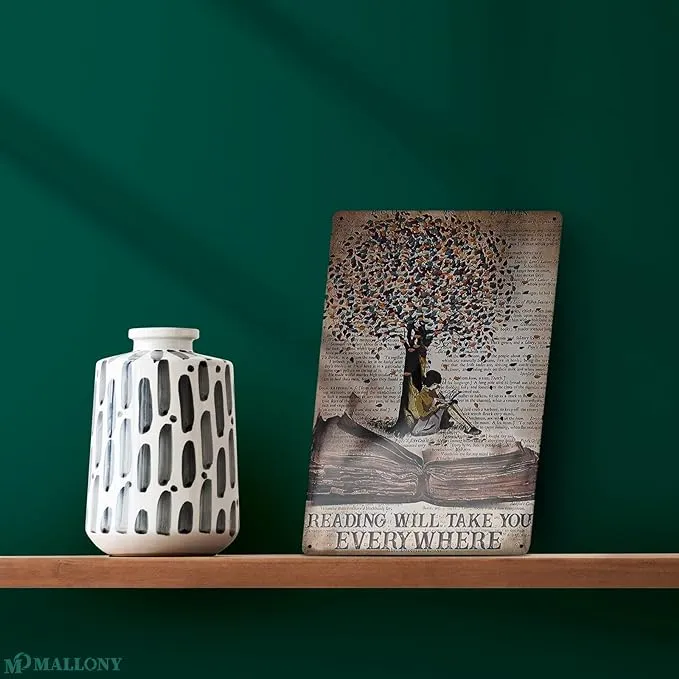 Transform any space with Vintage Book-Themed Wall Art. It adds a touch of literary charm to their decor, celebrating their love for books. A perfect gift for the bookish at heart.
Hanging ornaments: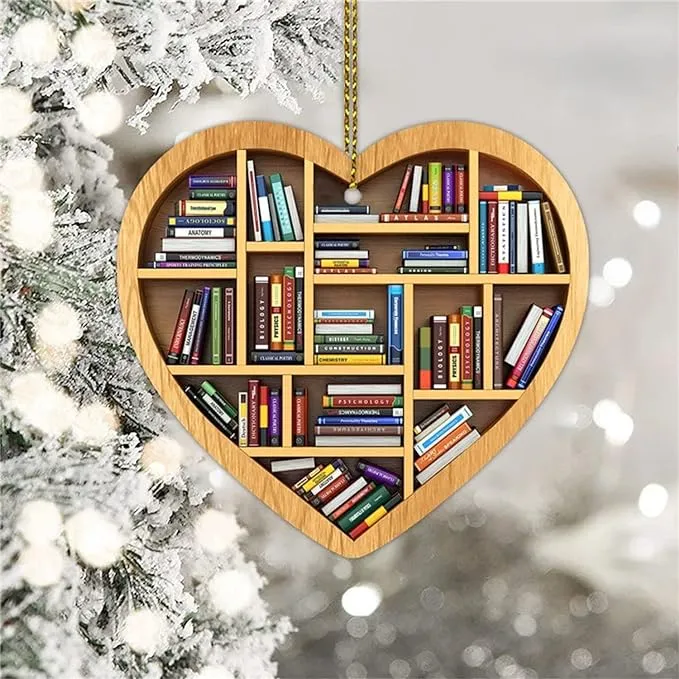 Add a touch of bookish whimsy with Hanging Ornaments. These decorative pieces celebrate the love of reading and make a charming gift for book lovers, perfect for adorning trees or nooks.
Personalized Book stamp:
Leave your mark on your beloved books with a Personalized Book Stamp. It's a thoughtful gift for avid readers, allowing them to claim their collection with style.
Book themed candles: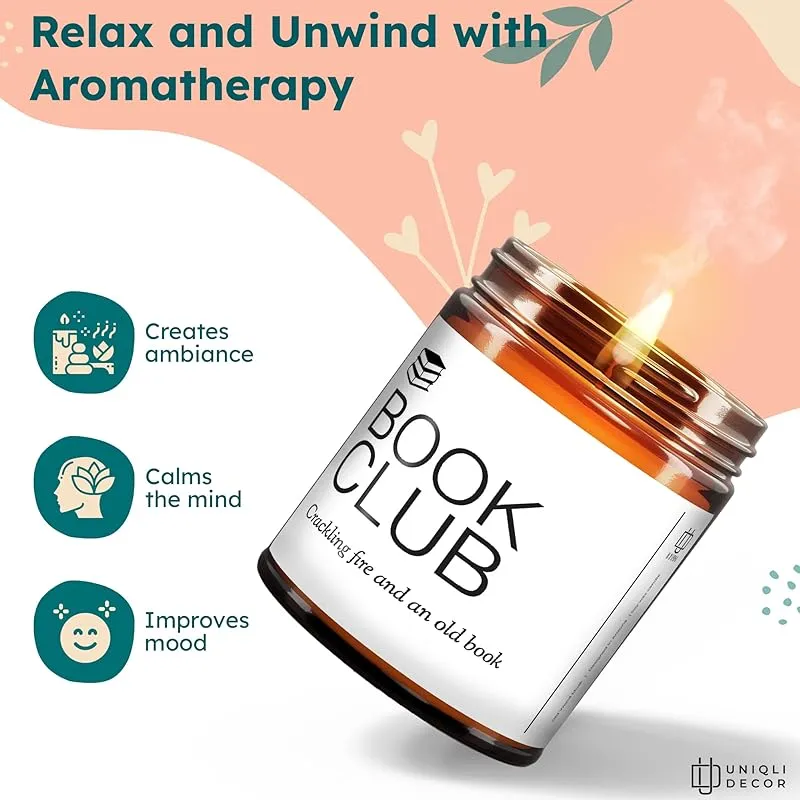 Set the mood for reading with Book Theme Candles. These scented candles create a cozy atmosphere and come in a variety of book-inspired scents, making them perfect for a relaxing reading session.
Record-Keeping notebook:
The Record Keeping Notebook is an essential tool for book lovers. This handy journal lets readers track their literary journeys, making it an excellent gift to help organize and remember their favorite reads.
Book Page Holder: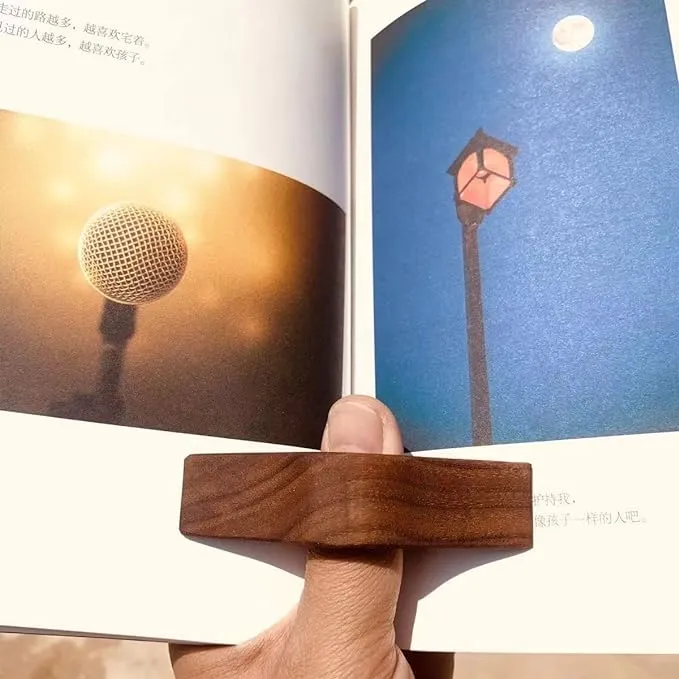 A Book Page Holder is the perfect gift for readers who like to read without the hassle of holding the pages open. It keeps the book open and makes reading more comfortable.
Glasses Holding Stand: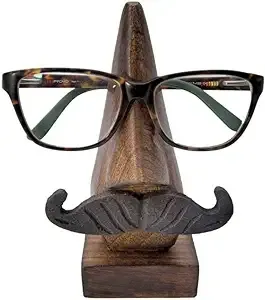 A Glasses Holding Stand is a thoughtful gift for eyeglass wearers. It keeps glasses organized and easily accessible while adding a touch of style to the decor.
Paperweight with magnifier:
A paperweight with a Magnifier combines functionality and elegance. It's an excellent gift for book lovers who appreciate the finer details in their reading materials.
Bookish Planters: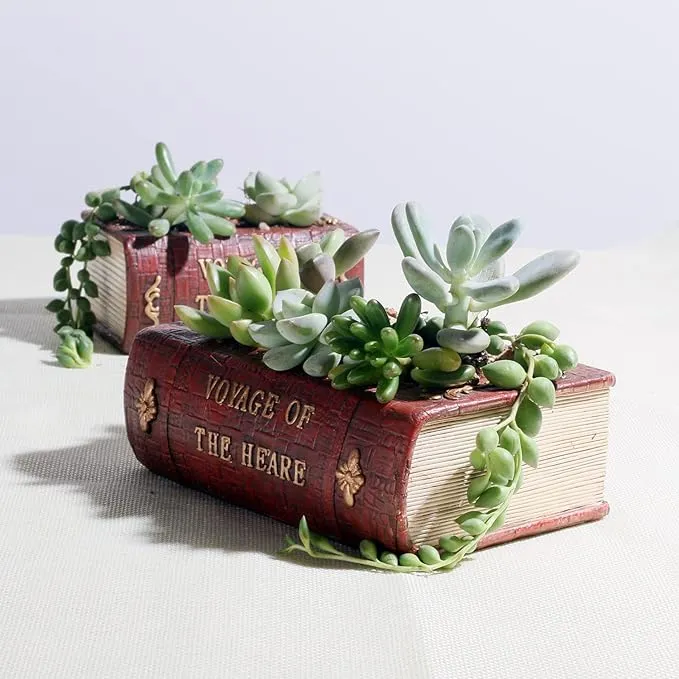 Bookish Planters add a touch of greenery to any book lover's space. They make for a charming gift, merging the love for books and plants, and adding warmth to the reading nook.
Desktop organizers: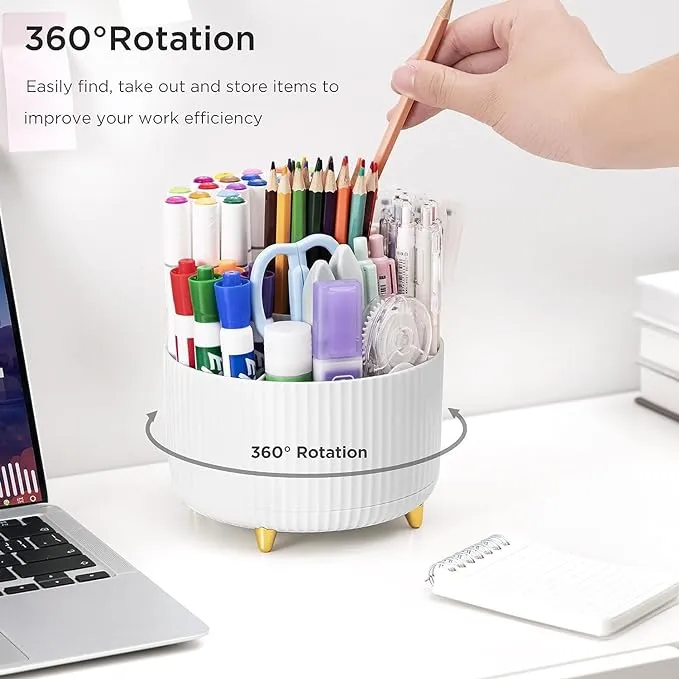 Desktop Organizers are a practical gift for keeping all the essentials in one place. They help declutter the workspace, creating an efficient and organized reading environment.
Book-themed Throw pillows: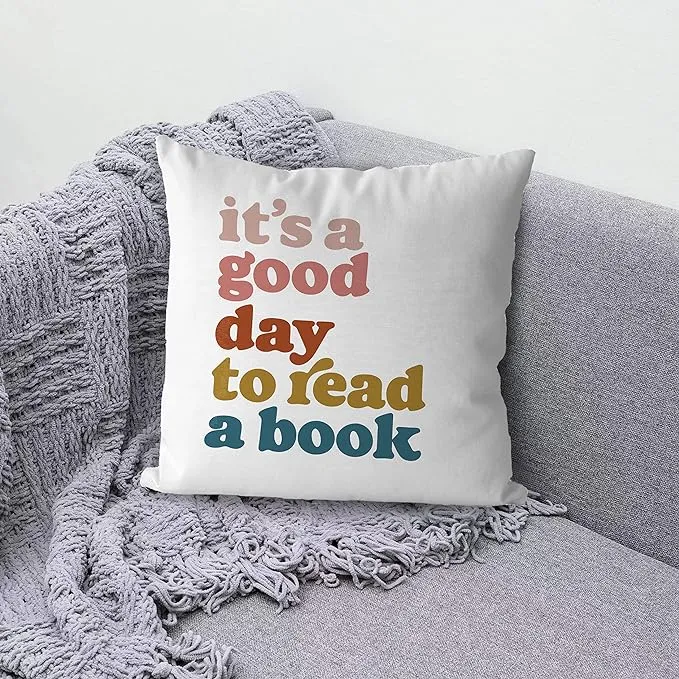 Throw Pillows are a delightful gift that adds literary charm to any reading corner or couch. They provide both comfort and style for book lovers.
Literary Greeting Cards:
Literary Greeting Cards are perfect for sending bookish greetings to fellow readers. They make a heartfelt gift, allowing book lovers to share their love of literature with friends and family.
Bookshelf art: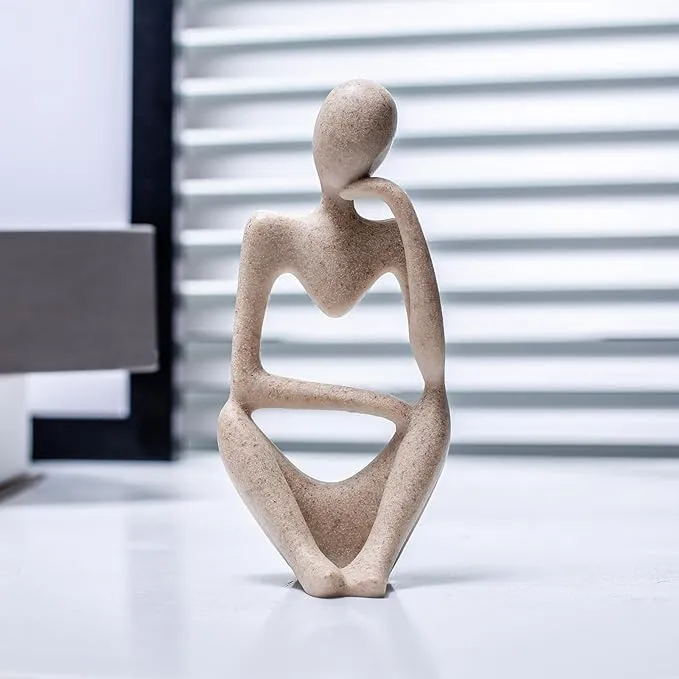 Bookshelf Art is a unique gift idea, adding a touch of literary sophistication to the decor. It's perfect for showcasing one's passion for reading in a visually appealing way.
Cozy blanket: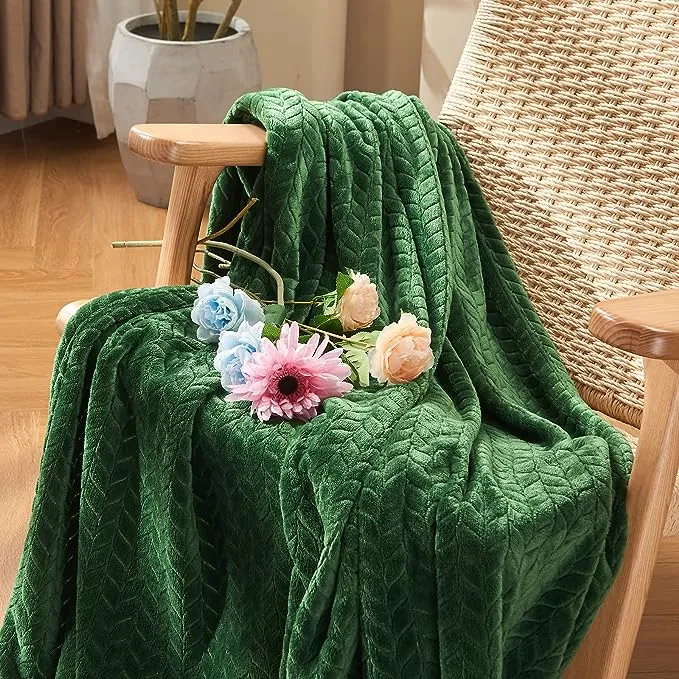 A Cozy Blanket is a comforting gift for reading enthusiasts. It keeps them warm during long reading sessions and provides an extra layer of comfort while they immerse themselves in their books.
Small Desk Calendar:
A Small Desk Calendar with a book theme is a thoughtful gift that helps book lovers stay organized. It adds a touch of literary flair to their workspace and keeps track of important dates and reading schedules.
Bookstore Tote Bag: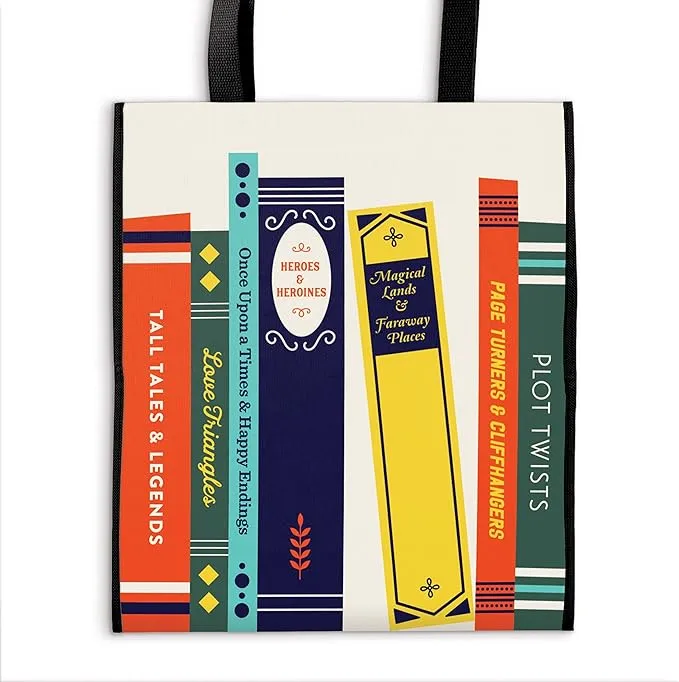 Carry your love for books wherever you go with this bookstore-themed tote bag. It's not just a bag; it's a statement piece for book lovers. Whether you're hitting the library, bookstore, or grocery store, show off your literary flair with this durable and stylish tote. An ideal gift for the bookworm on the move.
In the world of gift-giving, celebrating the passions of book lovers doesn't have to come with a hefty price tag. With an array of affordable and thoughtful options, you can bring joy to the hearts of bibliophiles without breaking the bank.