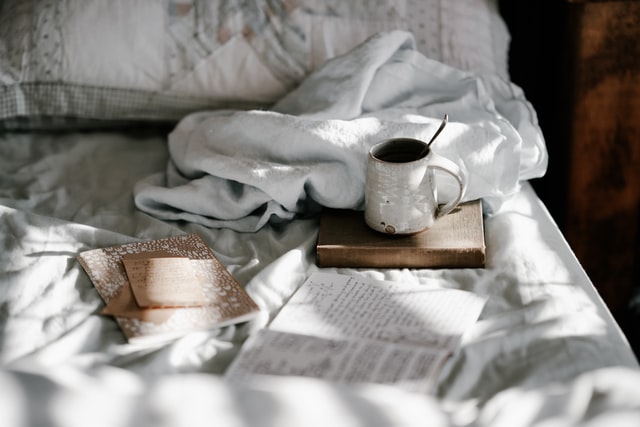 Bookwormgadgets.com is your one-stop shop for all of the reading gadgets you need to read comfortably. It provides information and reviews on the best e-readers, reading lights, and other reading accessories.
Bookworms face a lot of problems when it comes to reading, such as, not being able to read in bed because of neck pain, not being able to read while exercising on the treadmill, and not being able to read while traveling. All these problems can be solved by using the right reading accessories. Our goal is to provide you with the best information on all of the reading accessories available, so you can find the one that is right for you.
Also, here you will find answers to the most common questions and concerns, such as, how do I choose an e-reader? How much light is enough for reading in bed? How to read in bed without neck pain? and the best way to hold a book open, handsfree? All of these inquiries and more will be answered on this website.
How to make reading more comfortable, anywhere?
Although the answer depends on mostly where you read, three common factors that ensure a comfortable reading experience are:
Reading in a good or ergonomic posture with proper body support.
Ensuring that the light is enough and evenly dispersed.
Taking periodic breaks.
All the accessories discussed on this website are designed to help you with these three factors. For example, a book holder for the bed will help you with the first factor, while a reading light will help you with the second factor.
Ergonomic Posture
Reading comfortably requires that you read in a relaxed and ergonomic posture. It is important to pay attention to the chair, desk, or floor surface on which you are reading. The height of these surfaces should allow the spine to keep its natural curvature, while the back should not be forced into an unnatural position by sitting too far forward or bent backward. Your arm and elbow should also be supported by the surface. Reading materials should be read within a comfortable distance and at an appropriate font size; too small or too large in size can strain your eyes. Reading while tired and fatigued can put you at risk of eye fatigue, headaches, neck soreness, back problems, and more.
Lighting
Reading comfortably requires that you read in a well-lit area, with enough light so that you are able to see any words or symbols clearly without straining your eyes. However, reading in an excessively bright or too-dark area can also strain your eyes and cause eye fatigue.
Lighting should be adjusted according to your reading posture, which is relaxed and ergonomic. If you are sitting, for example, the lighting should be such that it does not shine directly into your eyes or over your shoulder (so as to cause glare). Conversely, if you are lying down, the light source should be placed above you so that it illuminates the page.
If adjusting the lighting to your ergonomic posture is not possible, you can also use a lightbox or lamp. LED or fluorescent lighting is recommended as they emit very little heat.
The choice of lighting may also affect how long you can read comfortably, so consider these factors if you decide to read for long periods of time. The key is to find a balance between sufficient lighting and good reading posture so that neither your eyes nor your body suffers strain or fatigue.
Taking Breaks
It is important to take frequent breaks while reading, but also to ensure that you experience no discomfort when doing so. If you experience pain in your eyes, neck, back, arms, or legs when you take a break then it is likely that you are doing so in an unergonomic position. The breaks should be taken after every 30–40 minutes of continuous reading. The break should last for at least 10–15 minutes but can last up to 30 minutes if necessary.
While taking the break, stand up and walk around for five to ten minutes before sitting back down and resuming your reading session. Every time you sit down, take a break for at least five minutes. For details on the importance of taking breaks, how often you should take breaks, and what to do in those breaks, read this detailed post on Taking Breaks While Reading.
Reading comfortably under specific conditions
Now let's talk about the specific reading scenarios…
Depending on where you read, we have a different section for every situation. Also, for kids, elderly and disabled persons, there are dedicated sections as well.
Reading comfortably in bed
Reading under the covers is a nice and cozy way to get your reading in. However, sometimes it can be very uncomfortable, and you may not focus on what you are reading. To get more info on how you can do reading in bed more comfortably, read this article on the bed reading accessories to find out what will work for you to make reading in bed a more enjoyable experience. Those accessories will help you read in bed without neck and back pain. Also, that article will help if you want to read it without disturbing your partner
Reading in a chair
When it is time to relax and read a book, the living room couch may not be the most comfortable reading place. This article on chair reading accessories will inform you on how to get the most comfortable reading experience from your chair. With the right support for your arms and back, and with proper illumination, you can enjoy your favorite books without feeling discomfort. Read about them here to find out what you should get for yourself.
Reading in a car
For those long road trips, commutes from work to home, or just commuting on a regular basis, we recommend that you consider getting one of these accessories for yourself for better comfort when reading in your car. You may not realize how uncomfortable you can get from reading in your car, and these accessories will help fix that problem for you. Also, some of these accessories make great gifts for friends and family members who like to read in their cars as well.
Reading while traveling
Whether you are going on a road trip or just to work or school, these accessories will help you make your life easier for the time that you have to read during those trips. They will improve the quality of your reading time, enabling you to concentrate better on what is being read. Read more here about the best accessories when traveling by air, water, and land. In that post, you will find the best accessories and tips that will make sure that you are able to read comfortably and avoid neck pain. You will find the best book lights that do not disturb others as well as travel pillows to keep your head steady while reading..
Reading during camping
Reading in the great outdoors is a great way to enjoy your favorite book and get a nice break from your day. However, even though the reading experience is very enjoyable, sometimes it can be very uncomfortable or tedious to read sitting on the ground or on an uncomfortable chair. To solve that problem, we have listed some of these accessories which will allow you to sit in bed while enjoying your favorite book while camping. These accessories will give you more comfort than usual so that you can really focus on reading your book.
Reading while taking bath or in a pool.
Sometimes, you want to relax in a nice hot bath while reading your book. Other times, you want to read your book while you swim in the pool with your friends and family. This article will list some of the best accessories that will make these two activities much easier than usual. They are great for children as well as adults who love to read but also like to play in the water. Read about them here to find out what you could use for yourself or a loved one.
Comfortable reading for specific people
This section of the website is designed to help kids, the elderly, and people with special needs. You can find tips and accessories to help them read comfortably in a separate post for each of them.
Comfortable reading for kids
Kids nowadays are very much into digital devices, such as cell phones and other gadgets. However, sometimes we need to encourage them to get away from all the gadgets and read a book. With these accessories for kids, you can do it in style! These products are not just for kids, though. They are great for everyone who wants a comfortable reading experience without the conventional glare from other devices. Read about them here to find out what you could use for yourself or a loved one.
Comfortable reading for elderly
The elderly are just as much into books and reading as the rest of us. However, with all of the changes in the body due to aging, they can have certain difficulties when reading. They may have difficulty holding the book open for long periods of time or having a comfortable place to read. These products will help them with both of these problems so that they can have an enjoyable reading experience without any difficulties. Read about them here to find out what you could use for yourself or a loved one.
Reading Aids for people with disabilities
There are a number of people who have disabilities that make it difficult for them to easily hold a book or even use their hands and fingers. These accessories will help deal with both problems so that they can have an enjoyable reading experience without any issues. Read about them here to find out what you could use for yourself or a loved one.
Things to make reading more comfortable
If you are looking for a complete list of things that can make your reading experience more comfortable, then you should check this post. Here you will find many different suggestions that can be used by all ages and readers of all levels. You will find the best book lights, e-readers, magnifying glasses, reading glasses, and much more. You will find reviews of each product so you can decide which one is the best for you.
How can we help?
And if there is anything else you need to know about reading, let us know in the comments below. We will be happy to answer any questions that you may have about reading or books in general.