Do you ever wish there were more hours in the day so you could read all the books you want? If so, then bookwormgadgets.com is perfect for you. This website is the ultimate guide that will help you enjoy all your reading adventures.
Bookwromgadgets.com provides information to bookworms on different accessories that will help them read, enabling them to take their passion for reading with them wherever they go.
Whether you love to read in bed, read while exercising on the treadmill, or while reading in a car, this website will help you get all of your reading needs met with gadgets that are easy to use.
Also, here you will find answers to the most common questions that book lovers ask, such as, how do I choose an e-reader? How much light is enough for reading in bed? How to read in bed without neck pain? and the best way to hold a book open, handsfree? All of these inquiries and more will be answered by bookwormgadgets.com.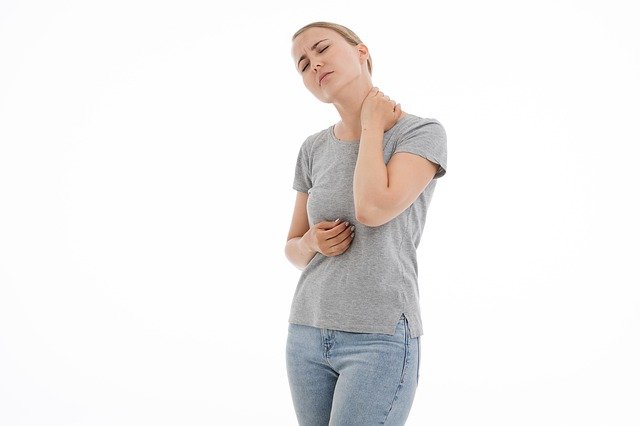 Read in Bed Without Hurting Your Neck
If you feel in your neck while reading in bed, then it is usually because of the improper placement of the books,. that causes stress in your neck muscles. You can easily solve this problem by getting a book holder for bed to hold books at the right angle and the perfect height. For the complete solution check out, How to read in bed without neck pain?
Read in Bed Without Back Pain
If you are feel pain in your back while reading in bed for long period, then use any one of the best back support reading pillow for bed. These pillows support your back, specially the lower back, so you do not feel any stress there.
Read in Bed Without Shoulders or Arms Pain
The pain in your shoulder or the arms occurs because of poor posture, and when you hold the books for too long. The solution is to use a page holder to keep book open , or get a book holder and read without using hands.
DiAs the shoulder pain is connected to the neck, so once you understand how to read in bed without hurting your neck, your shoulder pain will also be cured.
Reading with one hand
To read in bed with one hand, you need something to hold book open while you read. So, check out the detailed post on how to hold book open with one hand?
Read in bed without Disturbing your Partner
If the reading light disturbs your spouse while you read in bed, then check how to read in bed without disturbing your partner, with 3 accessories: Dimmable book light, sleep mask, and sleep curtain.
Best Reading light for bed
If you want to read in bed without eye-strain, then you need to illuminate the book properly. For that, you can check out the best reading lights for bed.
Read before sleeping while travelling
If you often find yourself reading at a hotel room, a beach, in a train, or while camping, then check out:
Reading digital books in bed
If you love to read ebooks on kindle, iPad, Kobo or any other e-readers, then check out:
Reading in bed accessories
You will find accessories for reading in bed, specifically for all ages and genders. These make your reading experience a lot better. Plus, you can give them as a gift to your mom, dad, daughter, son or a friend.
Reading pillows with arms, Wedge pillows, and Bed lounger systems
Reading lights – Book lights, headboard light, bedside lamps, floor lamps, Kids reading lamps, etc.
Book holders
Page holders
iPad and Kindle holders
Blue light blocking glasses
If you are looking for the best reading accessories for your kids, then check out this post. This will guide you to the right thing you need to help make your kids reading experience better more comfortable.
Best position for reading in bed
If you are wondering what is the best reading position for reading in bed? Is it bad reading lying down? Or how to read lying down?
Reading before bed, Good or Bad?
Best color light for reading in bed?
It depends on whether you would like to sleep, or stay awake? If you want to sleep while reading, then go for a warmer color light. But, if you want to stay awake then choose a cool bright light while reading in bed. More details at what color light is good for reading in bed? White or Yellow?
Read in bed without falling asleep?
If you fall asleep while reading in bed, then choose a white color book light, also called cool white or daylight white. You can find those in the article where I list the best lights for reading in bed. But, specifically, I would like to recommend two lights from the best book lights post. First is the Ecologic Mart book light which has warm, daylight white, and cook white light in one light. The Second one is Laminum Book light which only has cool white light but you can dim it to 1% brightness using stemless dimming.
Read at night without blue light, so you do not disturb your sleep
If you do not want to disturb your sleep, then you have to limit your blue light exposure before sleeping. Your sleep cycle or circadian rhythm gets delayed due to the blue light exposure in the evenings and at night. Read this post on How can you read at night without blue light, so your sleep does not get disturbed.
Amber color film to block blue light from any light source.
How many Lumens of light you need to read in bed?
You only need 25 to 50 lumens of light to read in bed, without straining your eyes. But the catch here is that the light should be focused and directed to the book. That way, those lumens of light will stay effective. For detailed explanation, check this post on How many lumens are required or enough for reading in bed?