Welcome Bookworms!
Bookwormgadgets.com is on a mission to help book lovers read comfortably, anywhere!
Here, you will find the information and the recommendation of the best accessories, aids, gadgets, and gifts that will make reading more comfortable for you!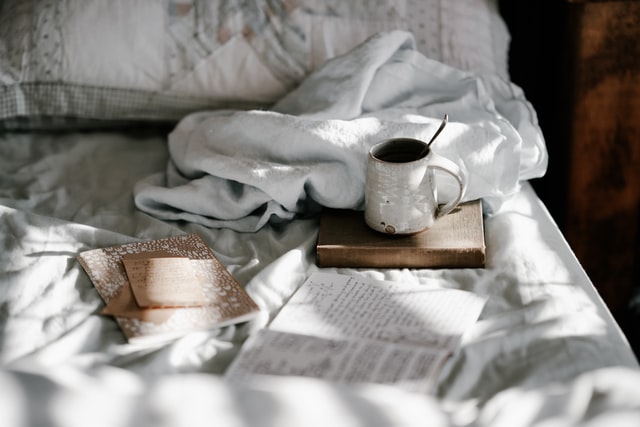 Things to consider to ensure comfortable reading

To read comfortably, two factors are essential: posture and lighting.
Posture:

When reading, your body should be in a neutral alignment. It means that your head, neck, and spine should be aligned in a comfortable and good way for your body. If you try to re
ad with improper posture, your neck and back muscles will be strained. And you will find yourself taking frequent breaks from reading as a result.
You need to get a book holder and a Body support pillow of some kind to read in an ergonomic posture.

Lighting:

The illumination should be bright enough to make out the words on the page; however, it should not strain your eyes. Bright direct sunlight is not good for you as it creates shadows that may cause strain on the eyes.
For reading, you should have an adjustable lamp. It can be placed low to the ground or high on a table to give you the light needed for reading comfortably.
You can check different types of reading lights and the best one among each category in this post.
The place where you read also affects your reading comfort

If you want to make your reading experience more comfortable, try to find a place to sit and read at the correct angle. The place where you read has a lot of impact on comfort. For each reading situation, different accessories make it easier to read in that particular location.
Let's discuss how you can make reading more comfortable when you are reading in the following locations:
Reading in Bed

Reading under the covers is a nice and cozy way to get your reading in. However, sometimes it can be very uncomfortable, and you may not focus on what you are reading. To get more info on how you can do reading in bed more comfortably, read this article on the bed reading accessories to find out what will work for you to make reading in bed a more enjoyable experience. Those accessories will help you read in bed without neck and back pain. Also, that article will help if you want to read without disturbing your partner
Reading on Treadmill:

If you want to read while exercising on the treadmill, you will love this post on the book holders for the treadmill.
Enhance your reading experience by eliminating pain

If you feel pain in your neck, back, shoulders, forearms, or hands, eliminating that pain makes your reading so much more comfortable. In the section on back support pillows, we have a post that can help you with some great tips to help relieve your pain from reading.
Eye strain:

Reading in the dark is not good for your eyes as it strains them and may cause headaches. However, if you want to reduce that strain, then there is a solution for that. By following the proper steps, you can reduce strain on your eyes and make reading more comfortable. This article will help you to get rid of the eye strain.
Neck pain:
Reading in bed with the wrong pillow can cause neck pain. Another reason could be the wrong postures or using the book holder that forces you to bend your neck. In that case, check out the best book holders and book holders for reading without neck pain.
Wrist pain:
If you are reading on your Kindle, you may face some wrist pain while reading e-books. Here is a post showing you the best accessories to help you read for long hours without hurting yourself.
Back Pain:

If you are reading in bed and your back starts to hurt, you need to take that into account and read this article to see what you can do about it.
Shoulder or hands pain:

When you hold your books for too long, it may cause some pain in your shoulders. The post about pillow book holders will help you if you are suffering from shoulder pain while reading.
Accessories for Comfortable Reading, Anywhere!

Whether you love to read in bed, read while exercising on the treadmill, or read in a car, this website section will help you meet all of your reading needs with gadgets and accessories that make reading more comfortable!
Reading lights:
Optimal illumination prevents eye strain while you read, especially while reading in bed. You can choose from various reading lights depending on where you are reading and what type of light is easiest to read under. Check out some of these reading lights:
Clip-on Booklights
Neck lights
Bedside Table Nightstand Lamps for reading
Floor Lamps
Flat Panel Booklights
Night lights
Amber lights
Desk Lamps
Clip lights for bed headboard
Incandescent lamps
Wall-mounted focused reading light
Book and Ereader holders:

Keep your book or e-reader at the correct angle so that you don't have to tilt your head to read comfortably. Also, read without holding books, or holding them with only hand only. This section of the website has reviews on book or e-reader holders designed for your specific needs.
Book holders for reading in bed
Book pillows or pillow book holders
Cushioned lap desks
Floor book stands
The heavy-duty book stands for large textbooks
Page holders to keep books open
Reading glasses:
For those who wear reading glasses, you are in luck! We have found some of the most comfortable reading glasses for different types of readers.
Blue light blocking glasses are good if you want to read while preventing your eyes from blue light that may disturb your sleep.
Back Support pillows:

It can help you get a better reading experience, especially on the bed. They will prevent you from getting stiff from holding the book or hurting your back from leaning into an awkward position.
A comfortable pillow is a must for those who want to read in bed! In this section of the website, we cover pillows that can support your back support while reading in bed.
Husband pillows
Wedge pillows
Final words

Bookwormgadgets.com is the ultimate guide that will help you enjoy all your reading adventures.
Just choose your favorite products from the recommendations, or ask me any question about reading accessories or aids, and I will help you select the best of them!

The website will constantly be expanding with new ideas for gadgets, so keep checking back! You can also submit your ideas or experiences to share with other book lovers via the contact page to include them in future updates.