Reading in bed is one of life's simple pleasures, but finding the perfect Kindle case to make it even more enjoyable can be challenging.
With so many options on the market, it can be difficult to know which one will provide the best protection for your device while making it easy to read in bed.
This blog post will look at the top Kindle cases for reading in bed and help you choose the one that's right for you.
https://bookwormgadgets.com/kindle-cases/(opens in a new tab)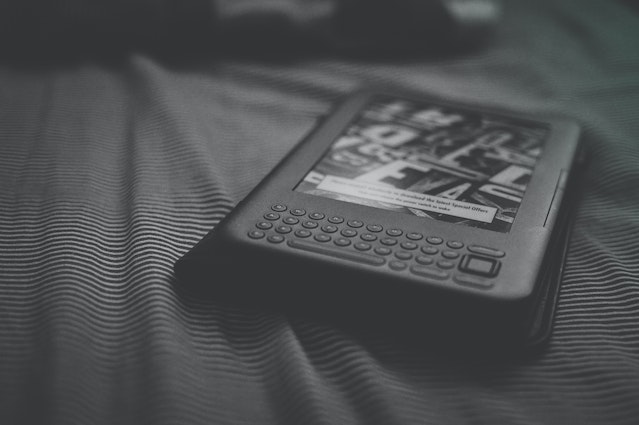 Best Kindle Cases for Reading in Bed
Kindle Case for 6″ 10th Gen 2019 or 8th Gen 2016
Miroddi Stand Case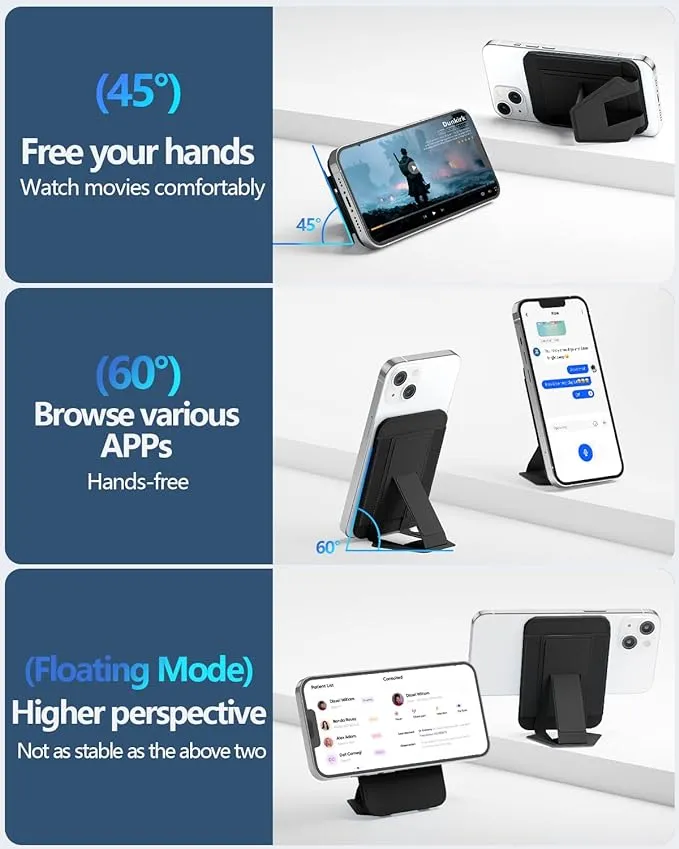 Introducing the Miroddi Stand Case for your Kindle 10th Generation! Say goodbye to cramping hands and hello to hours of comfortable reading with its foldable stand and secure elastic hand strap. Store your essentials with ease thanks to its convenient built-in card slot. Don't worry about scratches and drops, this case is made of durable PC hardback and soft premium PU leather, providing the ultimate protection for your device. And the best part? Miroddi has got your back with a lifetime warranty! So, sit back, relax, and enjoy the freedom of hands-free reading with the Miroddi Stand Case!
Overall, the MoKo case is a great choice for those who want a case that offers both protection and versatility. Its vertical flip design, magnetic closure, and anti-slip strip make it perfect for hands-free reading in bed, while the PU leather material offers great protection against scratches and shocks. Whether you're a frequent reader or just looking for a stylish case for your device, the MoKo case is a great option to consider.
Kindle Case for 10th Gen 2018
Paperwhite Grip Case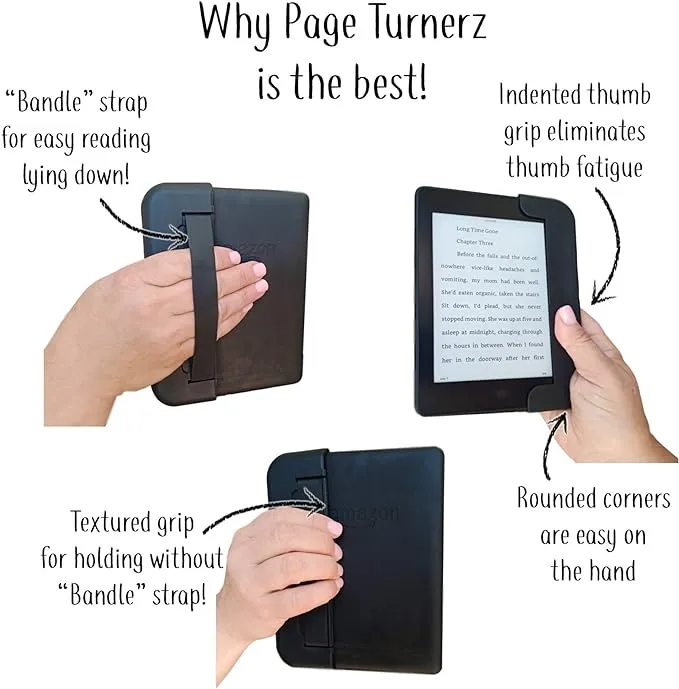 Paperwhite grip case is an innovative solution specifically designed to make your reading experience more comfortable and effortless, no matter what position you're in – whether it's lounging in bed, relaxing on a chaise, or flying high in the skies. With its secure grip, orthopedic design, and two color options, you can say goodbye to hand strain and hello to hours of enjoyable reading. Some users have reported difficulties with installation and durability, so keep that in mind when choosing this case for your e-reader.
6.8″ Kindle Paperwhite and Kindle Paperwhite Signature Edition E-Reader 11th Gen 2021
RSAquar
Upgrade your reading game with the RSAquar Kindle Paperwhite Case for 11th Generation 6.8″ and Signature Edition 2021 Released! This stylish PU leather case fits the new Kindle Paperwhite and Signature Edition 6.8″ (11th Generation only) and offers excellent protection against scratches, dirt, scuffs, water splashes, and shock damage. With a magnetic closure and hidden card pocket, you'll enjoy automatic wake/sleep and convenient storage. The case also features a pop-out stand for hands-free reading, making it a thoughtful gift for any reader. Keep in mind that it's not compatible with prior-generation Kindle devices, so be sure to double-check your device before ordering.
Finite Case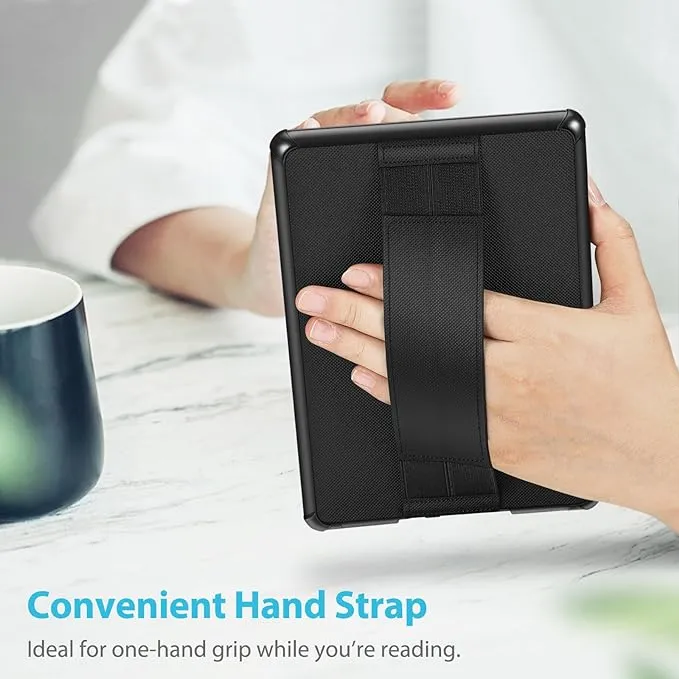 Overall, the Fintie Case is an excellent option for anyone looking to protect their device while also making it comfortable to hold. The hard PC back shell provides great protection against various types of damage, and the hand strap is perfect for one-handed reading. The precise fit of the case also makes it easy to access all features and controls, and the corner protection adds an extra layer of protection. With various colors to choose from, you can easily find the one that fits your style.
Moko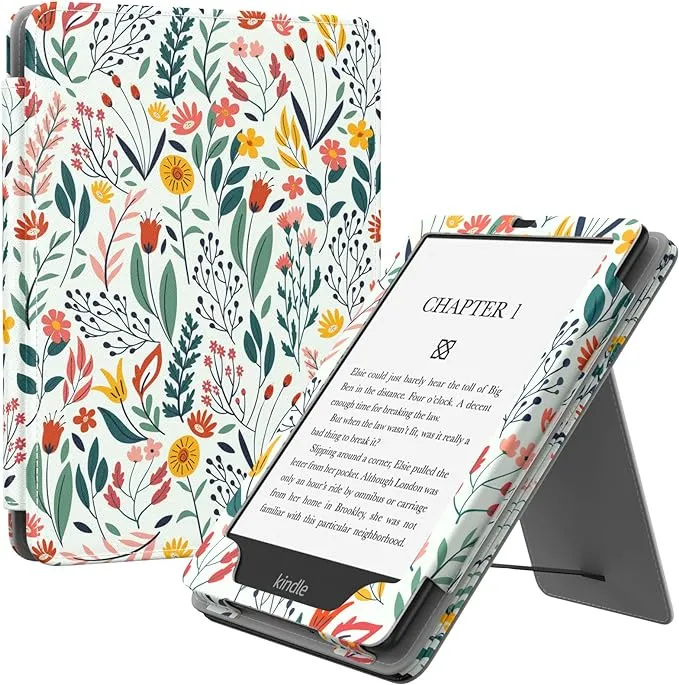 Unleash the ultimate reading experience with the MoKo case! This case will make your bedtime reading routine a breeze. The stand design and adjustable angle make it effortless to prop your device up and read hands-free, while the hand strap offers secure one-handed reading. The slim and lightweight PU leather design is stylish and durable, with a magnetic closure and automatic wake/sleep feature for easy use. And, with a built-in card slot, you can keep your essentials close at hand. Remember that this case is unsuitable for all reading angles and may not be the best option for those who prefer a looser hand strap. Overall, the MoKo case is an excellent choice for those who own the specified Kindle device and want a functional, protective, and stylish case for reading in bed or on the go!
WALNEW Stand Case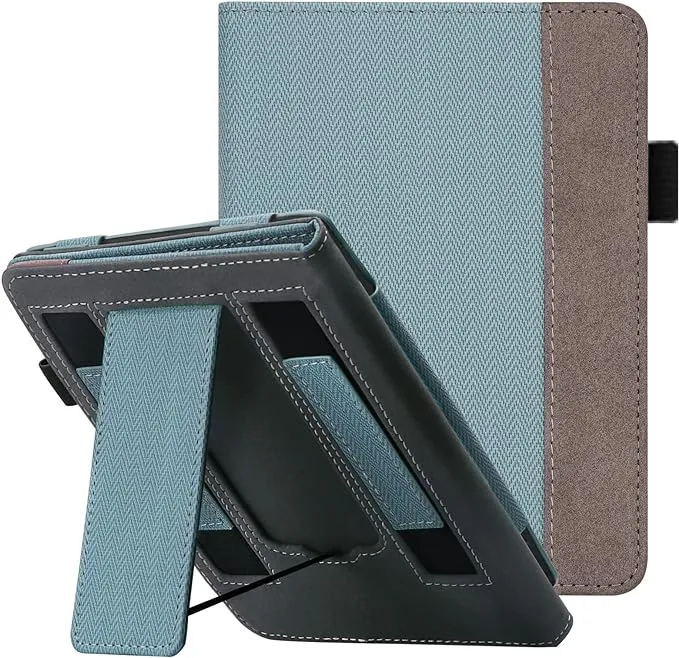 The foldable stand design, two hand straps, and automatic wake/sleep feature make it a convenient and practical option for those who are looking for a case that can improve their reading experience. With its premium materials, magnetic clasp, and side pen holder, the WALNEW Stand Case provides both protection and convenience for your Kindle Paperwhite.
Amazon Fire HD 8 and Fire HD 8 Plus Tablet (10th Generation, 2020 Release)
Vori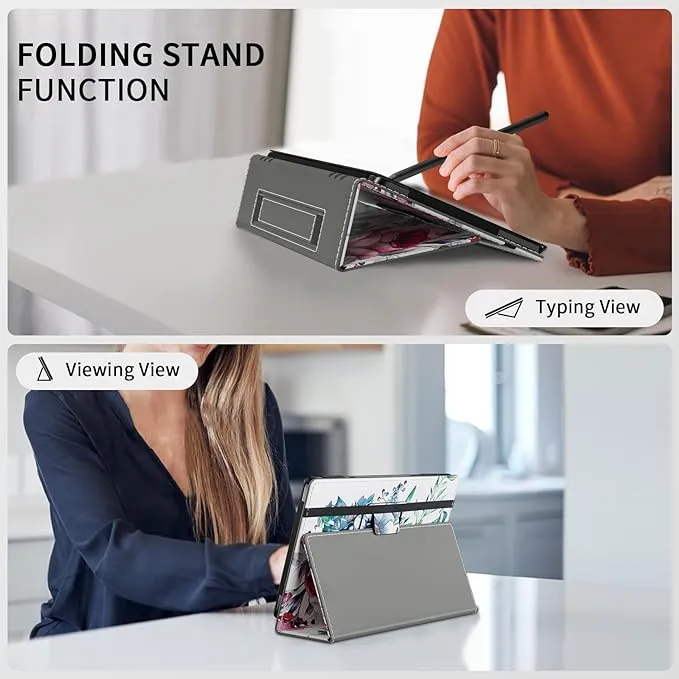 The case's PU leather design not only adds a touch of style to your device but also protects against scratches, dings, and other types of damage. Whether you're reading in bed, on the couch, or while on the go, the VORI Folio Case is an excellent option for anyone who loves reading and wants to keep their tablet protected and stylish. So, if you're in the market for a new tablet case, consider the VORI Folio Case for your Fire HD 8 Plus Tablet!
All-New Kindle (11th Generation, 2022 Release) Model No. C2V2L3
Finite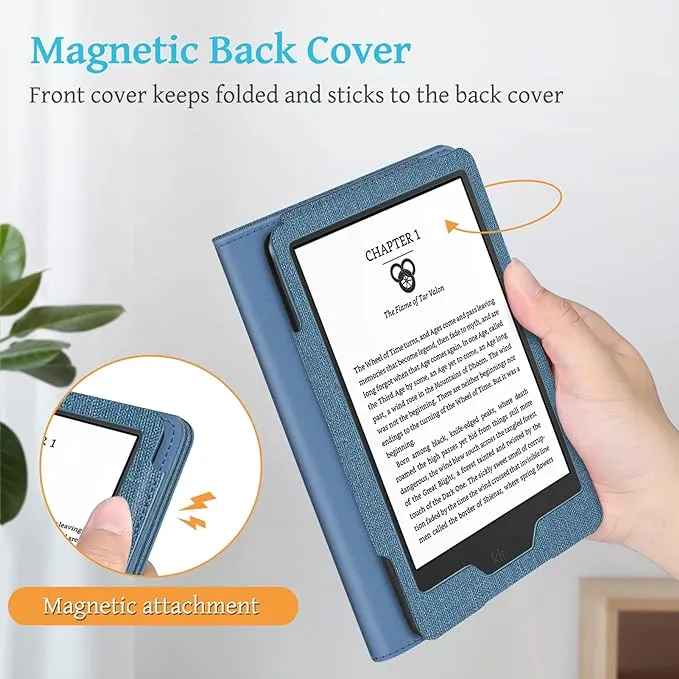 Here's a great summary of the Fintie Stand Case for All-New Kindle (11th Generation, 2022 Release) Model No. C2V2L3! The foldable stand design, hand strap, auto sleep/wake function, and magnetic closure make it a great option for reading in bed and on the go. The premium PU leather material and built-in card slot add to its functionality and style.
Explore more: How to Make Reading Comfortable on iPad – Accessories and Tips
Universal Cases
The Padlette Grip Any Tablet with a Display from 8 inches to 11 inches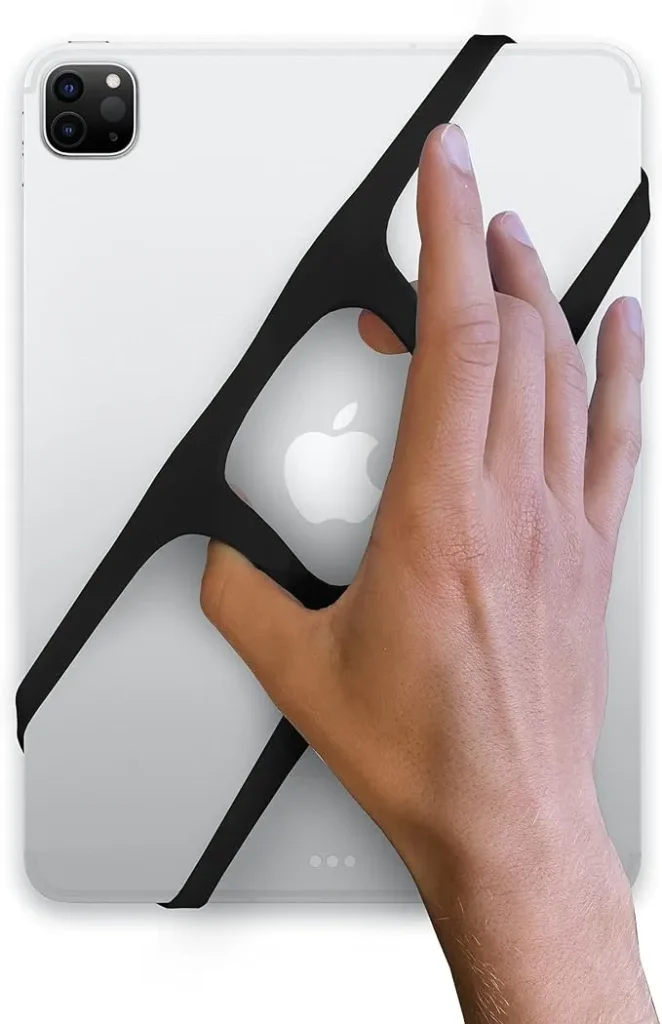 The Padlette Grip for iPad Mini is a versatile and functional option for those who own a tablet or e-reader with screens 8 inches or smaller and are looking for a comfortable and secure way to hold their device while reading. The secure strap, grip, and handle, along with the numerous hand positions it offers, make it perfect for reading in bed or on the go. Additionally, the front "bumpers" and non-skid silicone provide added protection for your device, making it a durable and practical option.
Universal Kindle Case 6″-7" Tablets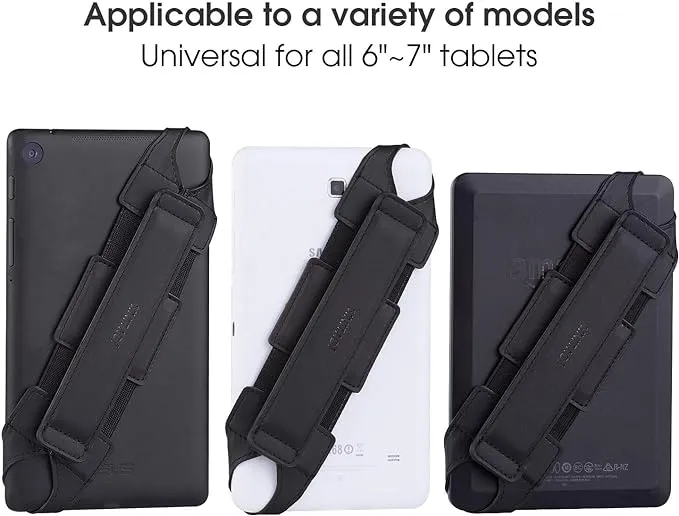 The Joylink Tablet Hand Strap holder seems like a good option for those who like to read in bed with their tablet. The hands-free design, 360-degree swivel, and secure grip are definitely convenient features that make it an attractive option for tablet users. It's important to note that the holder is only compatible with tablets between 6-7 inches, so it's important to make sure your tablet falls within this size range before purchasing.
Available Device Size: 6.7 ~ 7.8 inch
The WiLLBee CLIPON Soft Dual strap is an excellent option for those who own a 6.7-7.8 inch mobile device and want a way to make reading in bed more comfortable. The silicone strap provides a secure grip on your device, preventing it from slipping out of your hand. The double-layer clip is designed to fit on any cell phone with or without a case, providing scratch protection for your device.
It's important to note that this mounting type may not be suitable for all users, as some people may prefer a more secure attachment method. Additionally, it's important to consider the maximum thickness of the device that can be used with the clip, as devices that are thicker than 0.4 inches may not be compatible. Despite these potential downsides, the WiLLBee CLIPON Soft Dual strap is a great option for those looking for a simple and convenient way to hold their mobile device while reading in bed.
Adjustable for All Tablets 7″ to 10″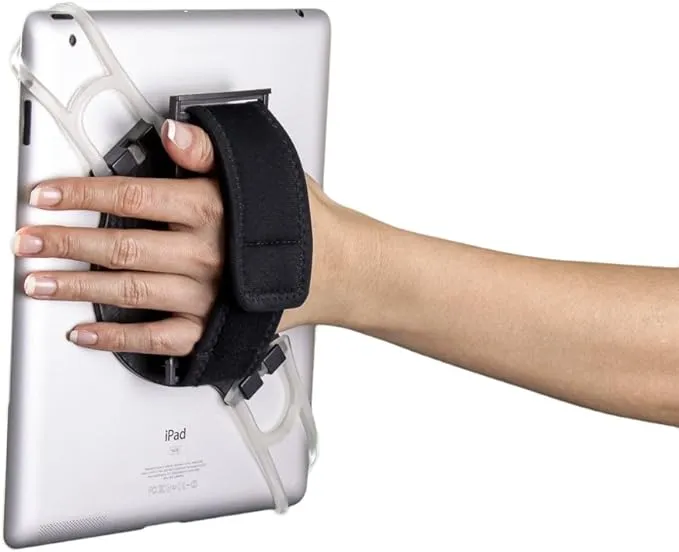 Overall, the Aleratec Universal 2-in-1 Universal Desk Stand and Hand Strap Tablet Holder is a versatile and practical accessory for those who want to enjoy comfortable and hands-free reading in bed. With its adjustable hand strap, compatibility with various tablet sizes and two-in-one design, it's a great investment for anyone looking to enhance their tablet experience. However, it's important to note that some work may be required to get the tablet securely in the holder, and it may not be suitable for tablets with thick cases.
Universal Tablet Hand Strap Holder with adhesive patch for All 7-11″ Tablets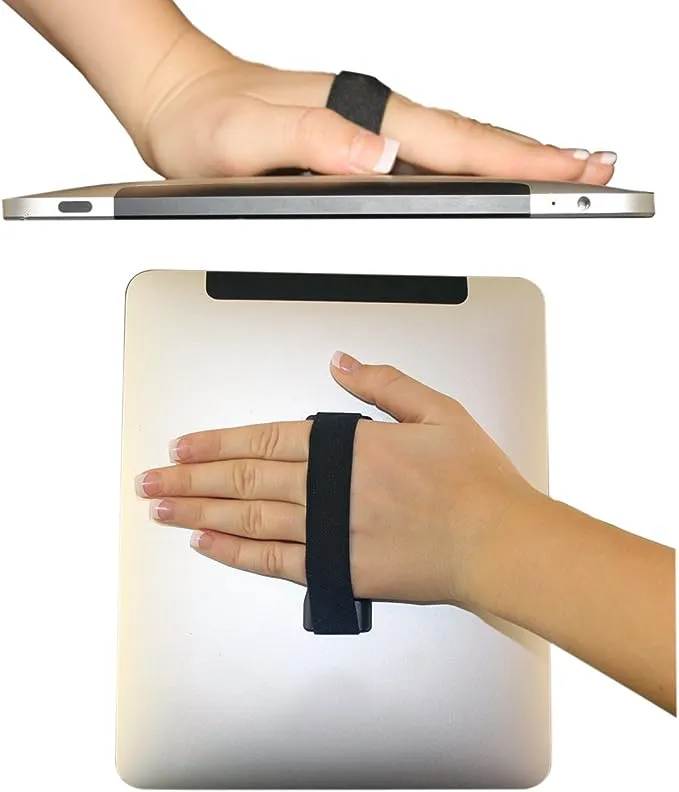 The LoveHandle Tablet Grip is like a trusty sidekick for your Kindle – always there to support you in your reading adventures! Say goodbye to tired hands and dropped devices, and hello to comfortable, one-handed reading sessions. With a soft and stretchy grip, you'll have a firm hold on your tablet in any position – whether you're lounging on the couch, snuggled up in bed, or out and about. Plus, with its slim design and removable 3M adhesive, you can take it with you anywhere and easily attach it to most tablets and smartphones. Just don't be surprised if your friends ask to borrow it, too! So, grab a LoveHandle and get ready for some comfortable, carefree reading!
Get ready to cuddle up with your tablet in bed like never before! The Intie Universal Tablet Hand Strap Holder is the ultimate accessory for tablet lovers. With its ergonomic design and padded hand strap, you can comfortably read with just one hand and leave the other free for important things like holding a snack or a baby. Plus, the hand strap doubles as a stand for hands-free viewing and can be adjusted with a 360-degree swivel. Compatible with a wide range of tablet sizes, it's easy to install and remove, making it perfect for all your tablet-reading needs. Just keep in mind that some customers have reported issues with the adhesive and it may cover the camera on some devices. Happy reading!
Kindle Generation 4-11, Kindle Paperwhite 5 (Gen 11 2021), Kindle Basic 2022 and Some Kobos
The Strapsicle Kindle Hand Strap is a handy accessory for those who love to read on their Kindle or e-reader. With a silicone hand strap, it provides a secure grip and prevents slipping, especially while reading in bed, on the go, or holding the device for extended periods. It's lightweight and flexible, with two straps included, and protects your device with corner protection and screen protection. However, it only fits certain Kindle models and doesn't fit over a case.
10.2-inch Kindle Scribe 2022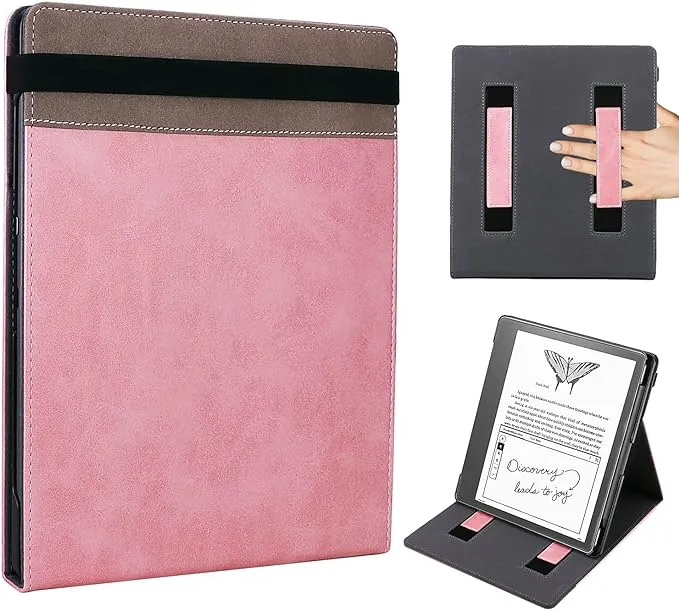 The WALNEW Flip Case is the perfect accessory for your 10.2-inch Kindle Scribe! With hand straps and a built-in pen holder, you'll be reading in comfort and style. The multi-viewing stand allows for the perfect angle, while the PU leather and microfiber lining provide full protection. Don't miss out on this must-have accessory! Just keep in mind that it's only designed for the 10.2-inch Kindle Scribe and may add some bulk.
ISeeSee Fits All Paperwhite Generations Before 2018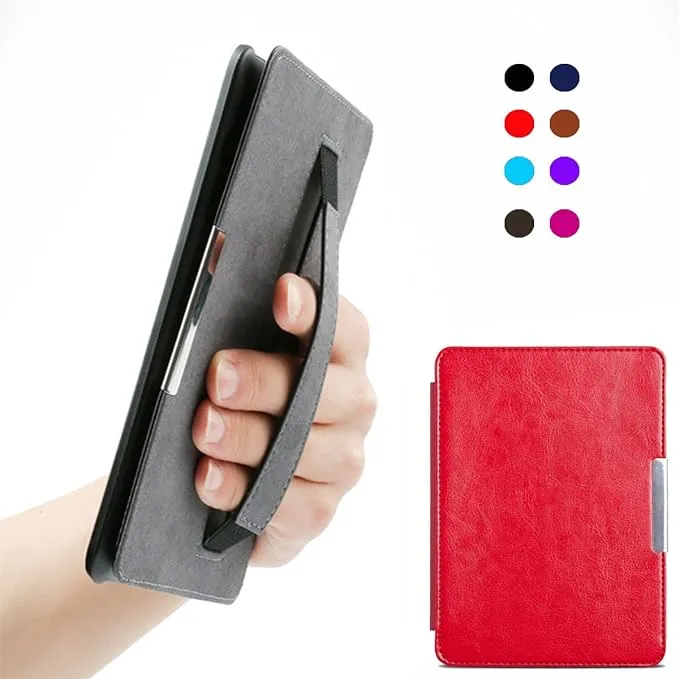 The ISeeSee Kindle Paperwhite Case Cover is a practical solution for bedtime reading. With a built-in hand strap for easy one-handed reading, wake/sleep function for battery conservation, and durable microfiber leather material, this case cover makes reading in bed more comfortable. It also includes a touch pen and screen protector, adding extra value. However, this case is only compatible with Kindle Paperwhite generations prior to 2018, the hand strap may be bulky or uncomfortable for some users, and some may prefer a case without a hand strap.
Explore more: Top 10 Innovative Kindle Stands: Make Bedtime Reading a Dream
Wrap up
In conclusion, choosing the perfect Kindle case for reading in bed can be a challenging task, but the right one can make a world of difference. Whether you prefer a case with a stand, a hand strap, or a card slot, options are available to suit your needs. Some of the best Kindle cases for reading in bed include the Miroddi, RSAquar, MoKo, VORI, Fintie, Padlette Grip, and Joylink. Each of these cases offers different designs, so consider your specific preferences when making your choice. Whether you're looking for a case for comfortable, hands-free reading or extra protection for your device, you're sure to find the perfect Kindle case for your reading-in-bed needs.
More Accessories for Kindle Readers
Another way to hold your Kindle in your bed is to use the Kindle holders that help read hands-free. Check this post on the innovative Kindle holders here.
Even some of the best book holders for bed will work for holding kindles as well.