Do you love to read in bed, but reading with LED lights is just too much for your eyes? Do you want an incandescent reading light, because your eyes cannot bear even a slight flicker in the LED lights? Then this article is for you.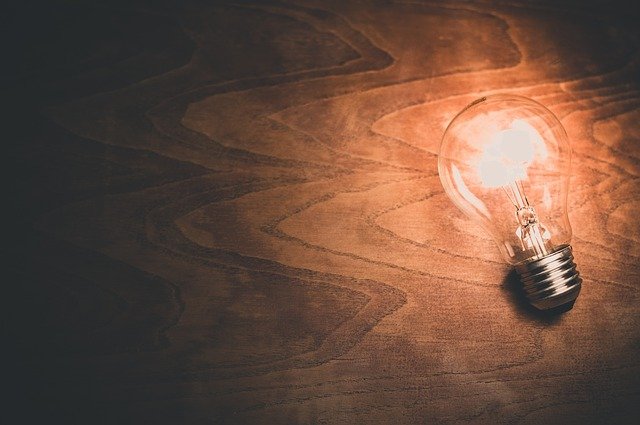 Incandescent Reading Lights

In this guide, you will get to know the different options available in incandescent reading lights. These non-LED lights are designed for comfort—not intense light—and they provide a nice warm glow without the harsh flicker that could give you headaches.
1. Incandescent Book Light
It's easy to find incandescent bulb lamps but a clip-on book light with an incandescent bulb is hard to come by. So, if you are looking for a book light with an incandescent bulb, then you have only one option: Zelco itty bitty incandescent book light.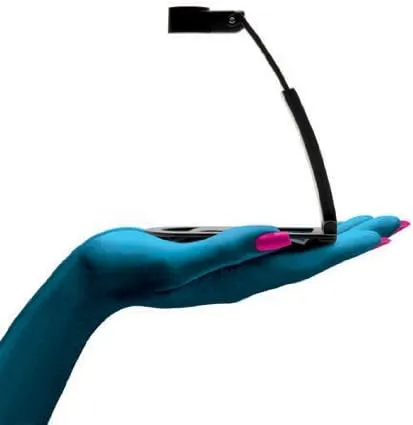 Zelco itty bitty incandescent book light is easy to use, lightweight and portable. Its light source is a small incandescent bulb that is bright enough to read comfortably without disturbing your partner.
The only downside of this book light is that it needs to be plugged into a power source, which means the power cord can't be detached from the light. You either power it with a separate battery pack or an AC Adapter. The battery pack is heavy and you have to keep on replacing the c-cell batteries. The AC Adapter is a more convenient option but it is bulky too, and you need to carry it along with the light.
Here are some images and links to the original/first version of that same light.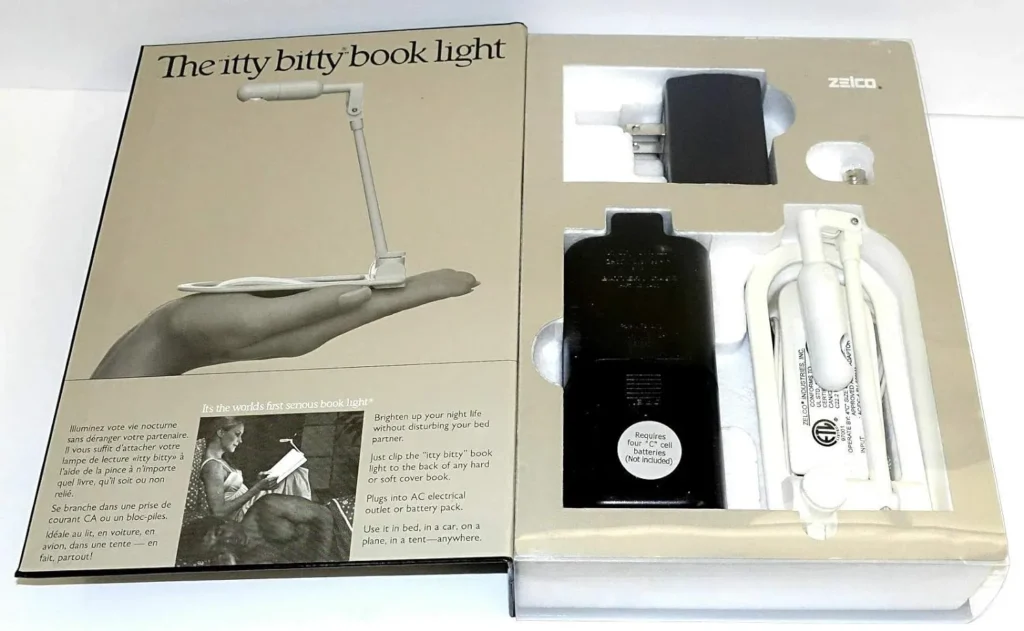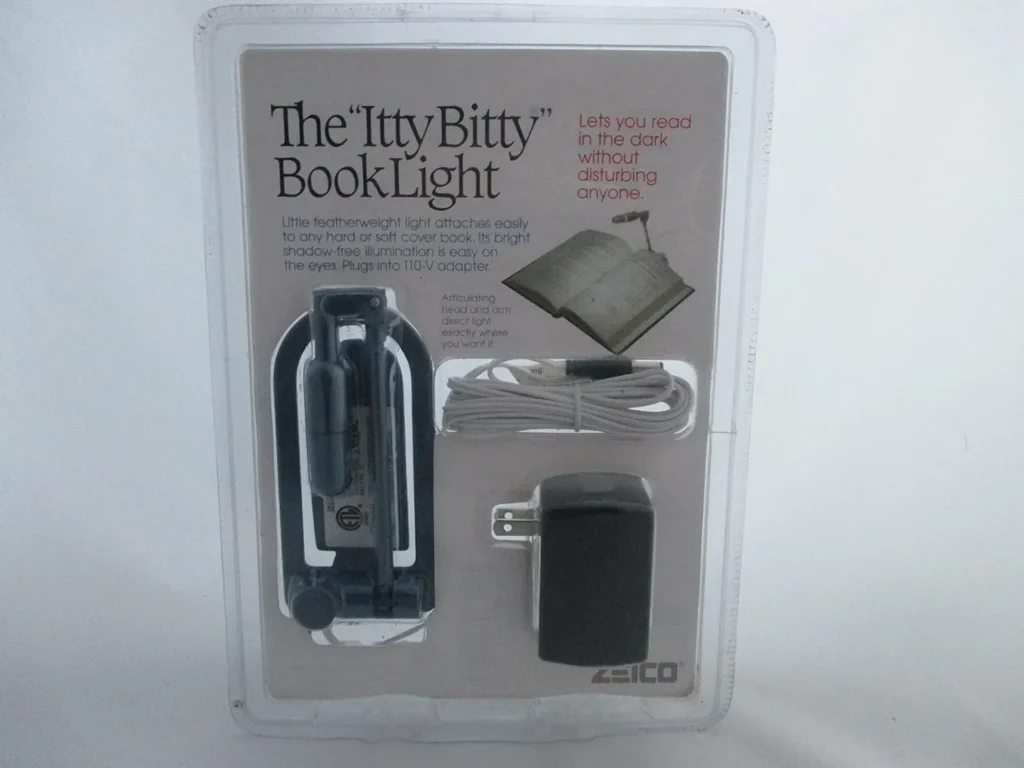 And if you are getting one of these lights, it is recommended that you get a set of spare bulbs as well. Here is a link to that.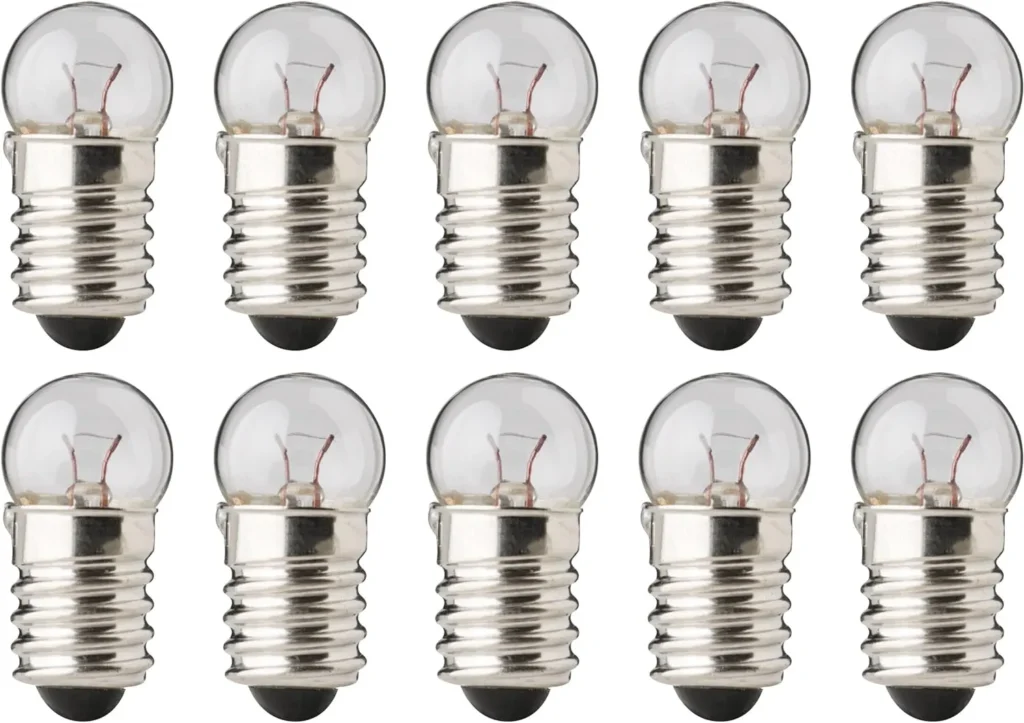 Finally, I would urge you to consider the LED alternatives. See, LED technology has improved, which means that you can now get a LED clip-on book light with high-quality light that does not flicker. That would be much easier to use, has long-lasting rechargeable batteries, and comes with amber-colored and warm-colored lights similar to the incandescent bulbs' color. For more info, check my reviews on those lights at this link.
2. Incandescent Clamp-on Lamp
Clip-on Incandescent (Halogen/Tungsten) Reading Lights for Bedside Table, Headboard, or Desk.
Incandescent clamp-on lamps are great if you read at one place continuously every day for hours and hours. They are great if you also occasionally change your location. Incandescent lamps do not require a permanent fixture, as you can install them without needing any tools or using any permanent fixtures.
These are perfect for the reader who wants to have a light source on the bedside table, headboard, or desk.
Here is one of the best clamp-on lamps that can use incandescent (aka halogen or tungsten) or LED bulb
You can position it on the book when you have settled in bed in your pajamas and a cozy blanket. Use its multi-joint system to direct the light precisely in any direction. You can direct it away from your partner so that he or she can sleep while you are reading.
Another option is to get this Small Gooseneck Lamp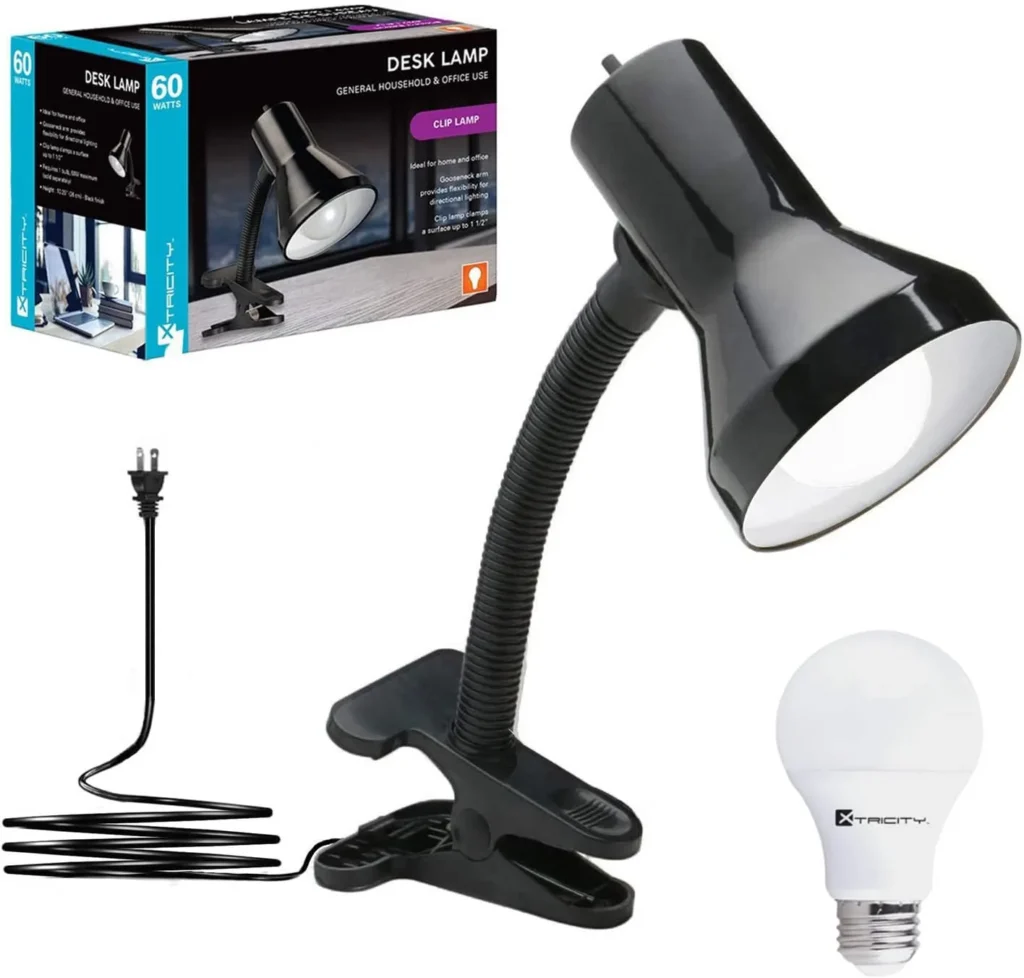 Because of its small neck and little maneuverability, the Xtricity Clamp-on Lamp is ideal for those who do not need to move around too much. This clamp cannot be used on thicker boards due to its relatively small size. The price of this lamp is affordable for most people who are looking to try out clamp-on incandescent lamps.
3. Incandescent Desk lamp
An incandescent desk lamp can be a good reading light choice if you want to use it for reading in bed. It is much brighter than a table lamp and the lighting is more focused.
These lamps are great for people who read in multiple places in their home, for example, bed, sofa, or chair and desk. Another reason to choose incandescent desk lamps is the look and style. Plus, These are easy to set up.
Let's take a look at two of the best incandescent desk lamps that you can easily find on Amazon.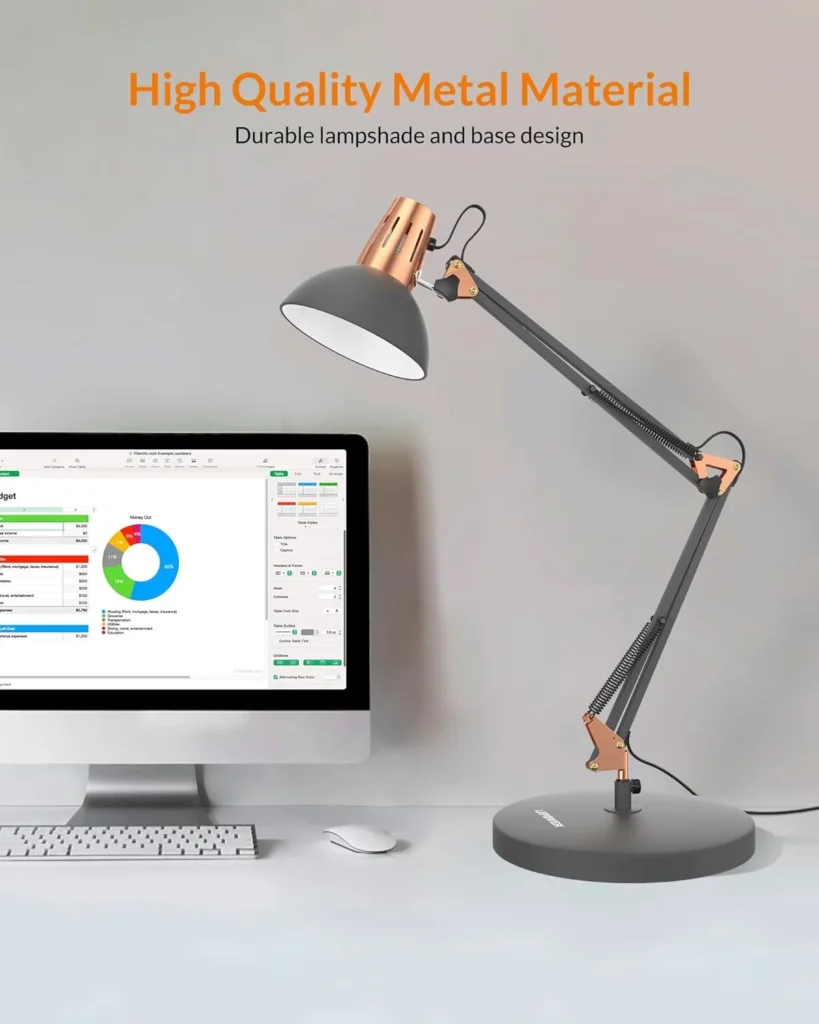 LePower Desk lamp is a great incandescent desk lamp for reading in bed or on a desk. With a sturdy, adjustable neck and a classic design, this lamp is suitable for every room of your home, not just your living room. You can direct the light on the book precisely without disturbing your partner while you read in bed. For most people, this lamp will be perfect.
If you attach it to the provided clamp, it can be used as a clip-on or clamp-on lamp that you can use on the desk or the headboard in your bedroom. The price is reasonable too—not too expensive but without any compromise on its quality and function.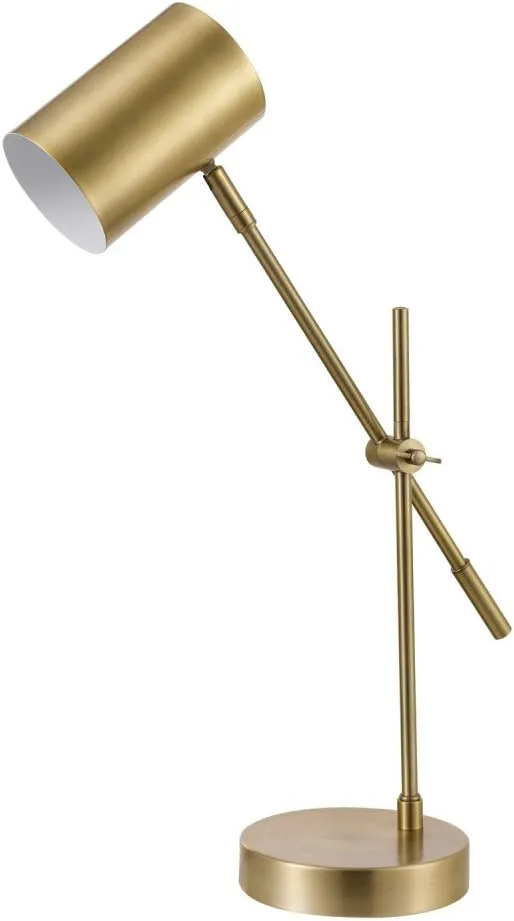 Modern Matte Brass Table Lamp by Globe electric is a modern and stylish-looking lamp with a lot of adjust-ability (but lesser than the swing arm Lepower). The head is also cylindrical that keeps the light in a tight area. This is especially helpful when you want to read without disturbing your spouse. This elegant lamp can be used as an incandescent or LED desk lamp.
4. Incandescent Floor Lamps
If you read at multiple locations in your home, like your favorite reading nook, your bed, on the floor, or the couch, then this type of incandescent reading lamp is the best choice for you. Take it anywhere in your home, and adjust it however you like. There will be plenty of light for you to read. Plus, you do not need any setup – Just plug in and start reading!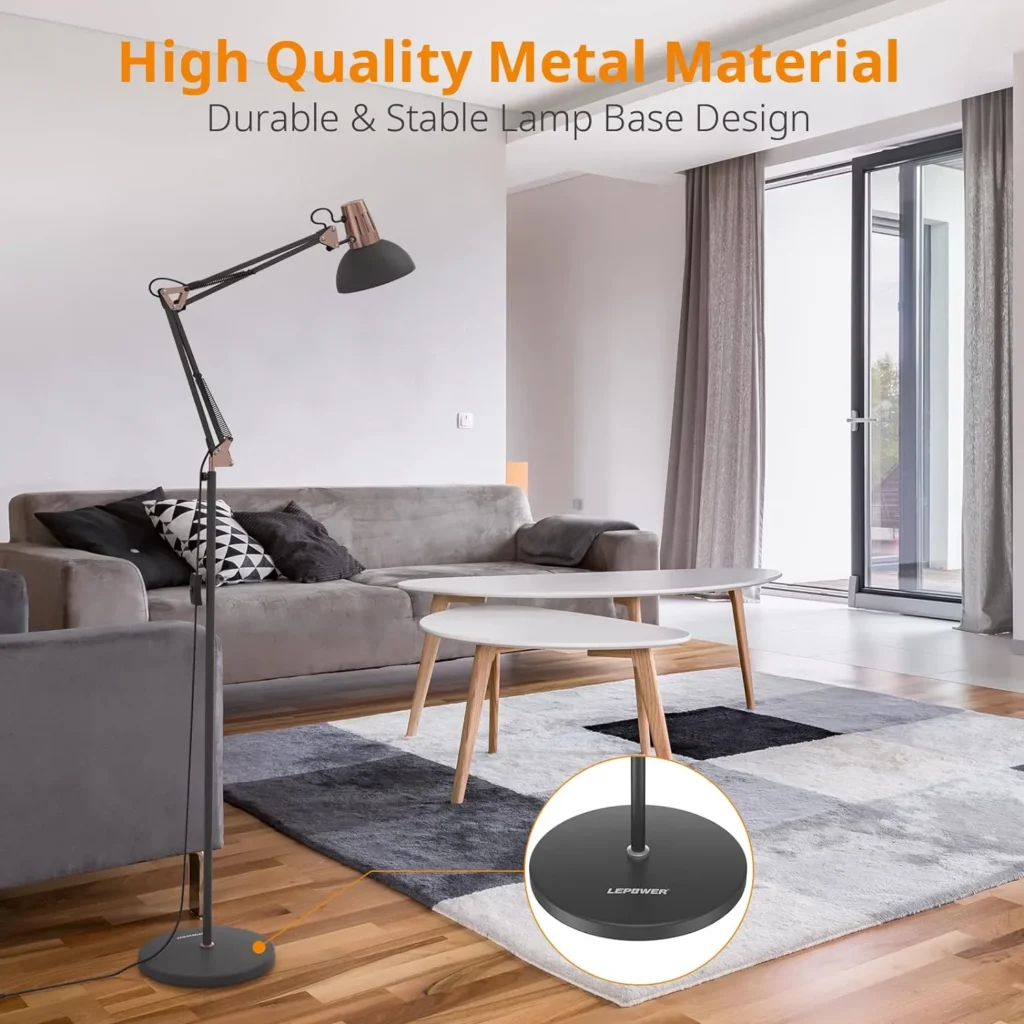 Swing Arm Floor Lamp By Lepower is the most adjustable incandescent floor reading light that you can take anywhere in your home and set at any angle or height. It is the same head of the Lepower table lamp and the Lepower clamp-on lamp. The company just added the floor-standing base under the swing arm mechanism.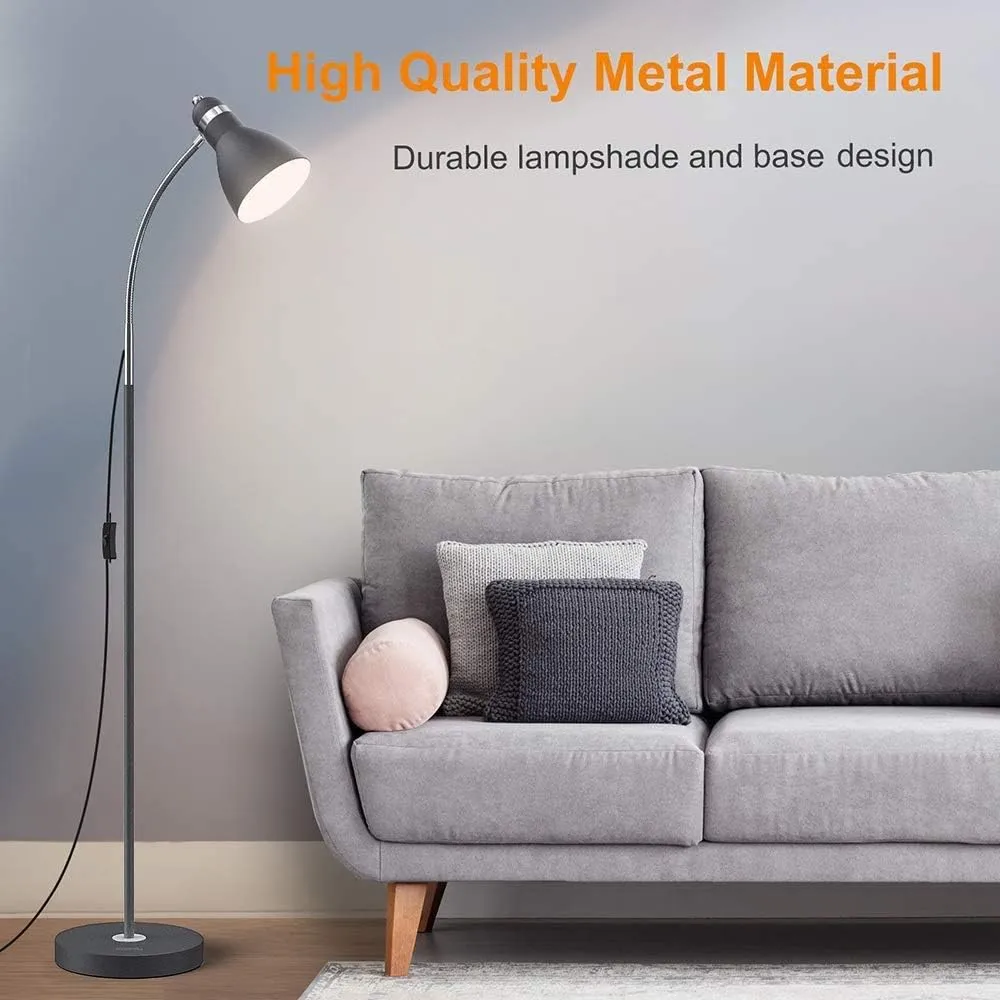 Gooseneck Floor Lamp is again from LePower. The gooseneck is more flexible and provides you 360 degrees of rotation. But the problem is that the length of the neck is relatively less. It means you have to place it away from the book, due to which a lot of light will leak out that will disturb your partner. You can get it in any of the 7 colors available.
5. Wall-mounted Incandescent Reading Light
The wall-mounted light is best if you want to read at one place every day. It requires wall-fixing, which makes it harder to change the reading place. But once fixed, you should not have any problem using it permanently.
Incandescent wall-mounted lights are efficient and give off a nice light. Since you do not need to keep on plugging them in, they are great if you want a permanent fixture that will be there when you need it.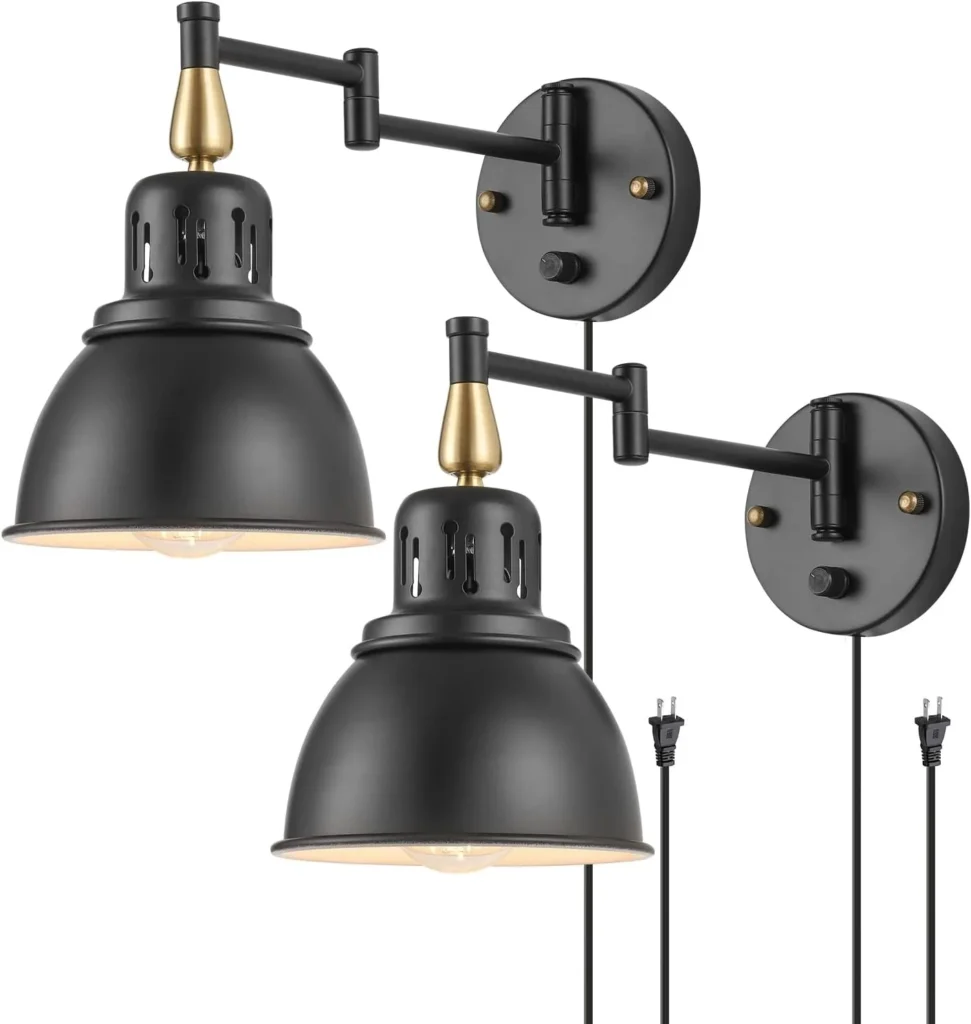 Wall incandescent lamp by Trife is a heavy-duty dimmable lamp. This is one of the best wall lamps for reading, due to its quality finish and the ability to change brightness and rotation angle. With a twist of a knob, you can switch between the different modes (Soft Light and Bright Light).
It is also completely adjustable, so you can set the light in such a way that it won't disturb your partner while you read.
You need not worry about keeping on plugging in the lamp because as long as it is mounted on a wall, you do not have to worry about its power being interrupted.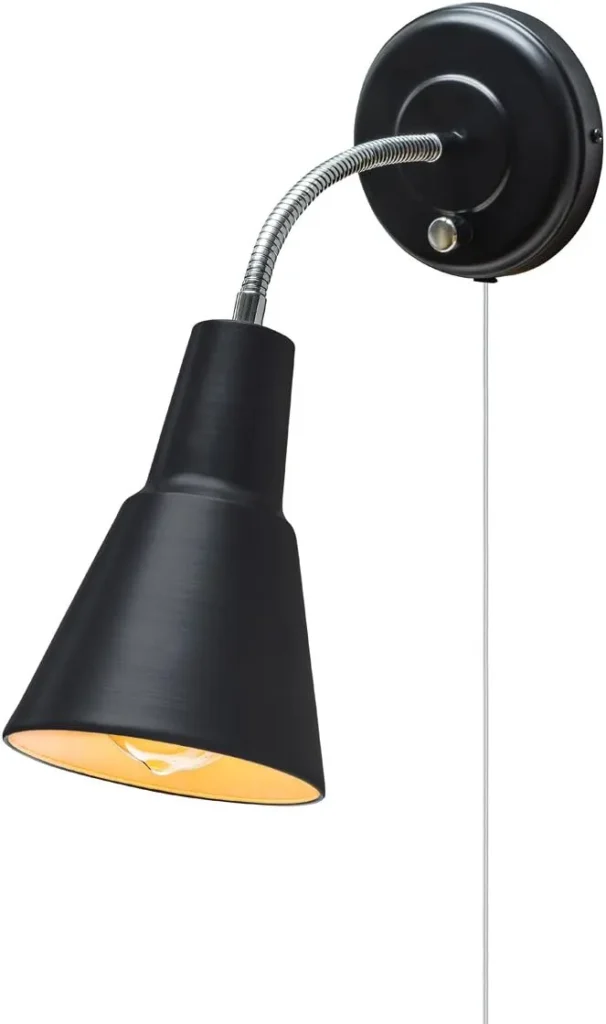 The Gooseneck Wall Sconce by Globe Electric is a fantastic and functional piece of lighting. Its simple design makes it blend well with most bedroom or living room decor. But don't let the simple design fool you! This light can be used in more ways than you'll ever know.
The light it emits is a soft yellow glow that does not strain your eyes. Plus, you can adjust the brightness according to your comfort level.
This sconce comes with a gooseneck so you can easily adjust the angle of the light to shine onto your book (or other reading material) without bothering or annoying your mate trying to sleep next to you.
It has a great modern yet classic look, suitable for both contemporary and traditional styles.
FAQs
Q: Recommend Incandescent or halogen Bulbs For These Lights?
I have selected these two options for you
1- 6 pack 15 Watt Decorative A15 Incandescent Light Bulb Medium E26 Standard Household Base Frost. Its frosted layer prevents any hot spots and provides soft even light.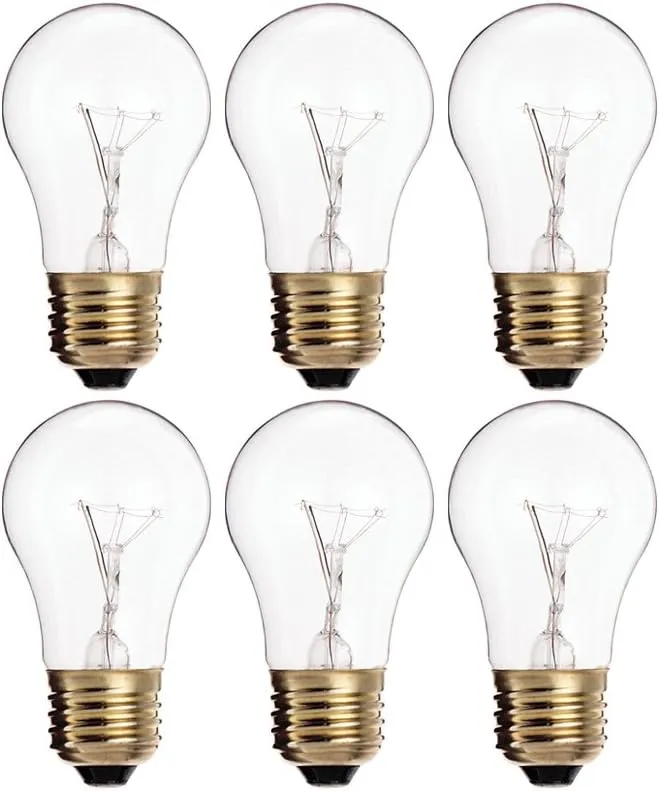 2- GoodBulb 60 Watt Incandescent Half Chrome Bulb A19 Shape, E26 Medium Base, 120 Volt, 2700K Décor Lighting (2 Pack) This also provides very soft, dim, and warm color light.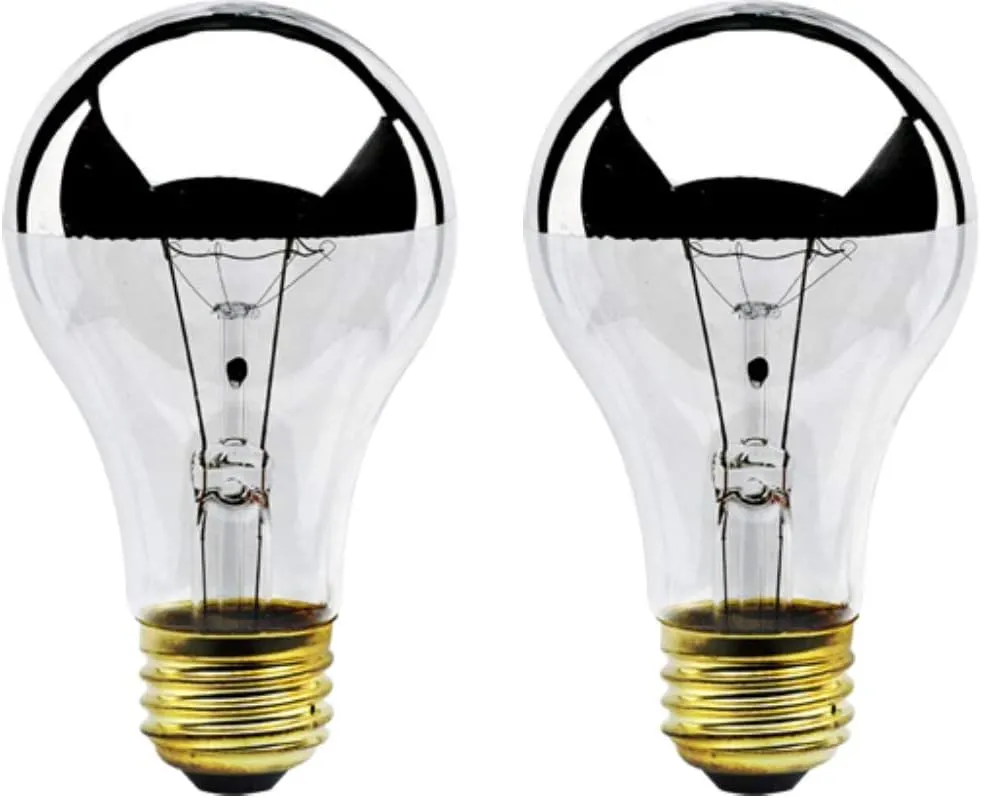 Q: How To Dim Incandescent or halogen Book Reading Lights?
All book reading lights, except the Zelco itty bitty, are dimmable if you attach them to a separate slide-control dimmer switch like this one.
It means you can get the 40-watt bulb and dim it down to the brightness you like. Know more: Leviton TBL03-10E Tabletop Slide Control Lamp Dimmer, 300-Watt, Black
Conclusion
This is a collection of the best incandescent or halogen book reading lights, ranging from the smallest and pocket-able to the largest and the fixed ones.
But if you are not restricted to incandescent bulbs, then there are some great flicker-free LED lights available. They are also eye-care, warm-color lights that produce a soft glow. You can get them to read in bed without disturbing your partner, your sleep, and without any eye strain.